To many, Esperanza Spalding fell out of the great blue sky this Sunday at the 53rd Grammy Awards when she won the Best New Artist award.Truth be told, Esperanza is a veteran instrumentalist (primarily a bassist/vocalist), composer, and band leader who has been invited several times to play at the White House, was a featured performer at the Nobel Prize ceremony, recently went on tour with Prince, and has already released 3 studio albums.
Did I mention that she is the youngest hired professor at Berklee College of Music (at the age of 20), where she is also an alumnus? A great feat under any circumstance, but even more unusual for her was that she was a high school drop out, and didn't start on the bass until her teenage years.
Esperanza only began playing the bass when she was 15, was not particularly challenged by school, and through some trials and tribulations arrived at Berklee on a full scholarship. Her hunger, intrinsic musicianship, and authentic artistry are what have allowed her to bring jazz back into the forefront of our minds. There is something profound to be said about a person who can play a jazz version of Stevie Wonder, appeal to the hip-hop generation, and serenade President Obama.
Her third album Chamber Music Society is indicative of the nuances to her craft that have made her one of the first "cross over" jazz artists in a very long time. There truthfully haven't been too many since jazz was still considered popular music. We see a heroine who has already etched her mark in history to change that.
Chamber Music EPK
"Little Fly" Music Video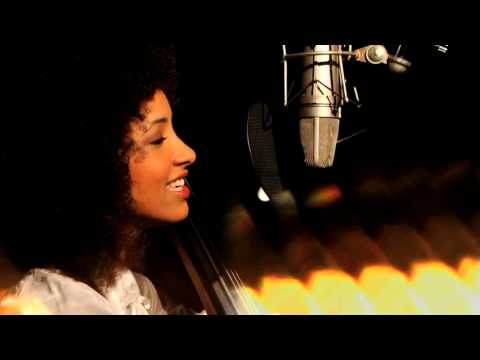 White House Performance Honoring Stevie Wonder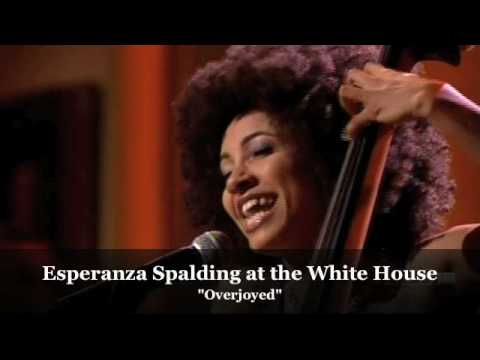 "Winter Sun" Live on David Letterman 1/21/11
For more information: Esperanza Spalding's Official Website