"Anke dje, Anke be" translates from Bambara to English as " Everyone gather together in peace". This phrase is where the djembe gets its name and can help describe its purpose. The djembe made its way from the West African country of Mali and is now heard anywhere from coffee shops of Seattle to drum circles in Central Park and everywhere else in between. The Djembe is one of the most dynamic drums ever made that is played with bare hands. It has a very deep bass tone, and a full round open tone, yet a high slap pitch can be achieved on the same head. To continue with the theme of this Africa issue we are going to show you how the djembe, though it has gone through many changes from Mali to the Western world, still accomplishes what it was made to do since its creation: bring everyone together in peace.
Diansa (Dance ) music of Mali (1200s- present)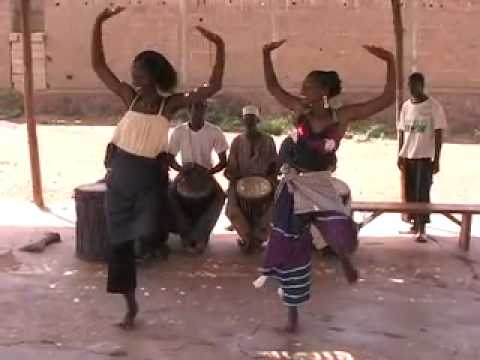 * Diansa is a type of dance music from Mali which uses the djembe as a very integral part of the music. Here you see women dancing and the main djembe player in the center background of the video.
*In this video you find a djembe solo that is typical in Diansa music. Its very interesting to see how the rhythms of the Diansa is similar to some modern hip-hop rhythms.
Babatunde Olatunji (1927-2003)
* Babatunde Olatunji was one of the pioneers in the westernization of the djembe. He was granted scholarship in his native Nigeria to study in the states, and when he came he got a great following from Jazz musicians (especially John Coltrane), which also lead to his first of many record deals with Columbia. This track is from his first album. He's played with Carlos Santana, Stevie Wonder, Cannonball Adderly and many more.
Famoudou Konaté (1940- present)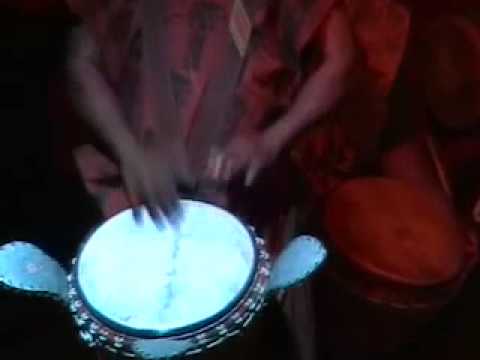 *Famoudou is known as one of the worlds premier master drummers and in this video you can see why. At about 48 seconds in he plays in one tempo with one hand and another tempo with the other. He is dedicated to preserving  and performing the music of his Mandinke people and is one of the djembefolas responsible for bringing djembe music to such popularity around the globe. He played with Les Ballets Africains in the 60's which introduced America to the instrument and attracted many hippies to start drum circles with it.
Mamady "Wadaba" Kourouma (1963- present)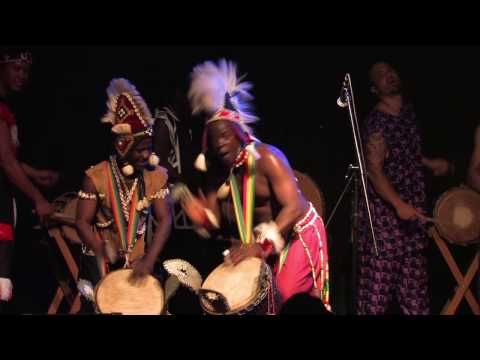 *Mamady Kourouma got his nickname "Wadaba"  which translates to "The Great Panther" because of his powerful and fierce sound on the drum resembles that of the great cats scream. In 1993 he began to study under Famoudou Konate which helped improve his skills as a drummer.
Paul Simon uses djembe in songs (1980-present)
*Paul Simon is a prolific songwriter and has embraced African Music and integrated it to his music for over 30 years.
Jason Mraz uses djembe in acoustic performances (2000- present)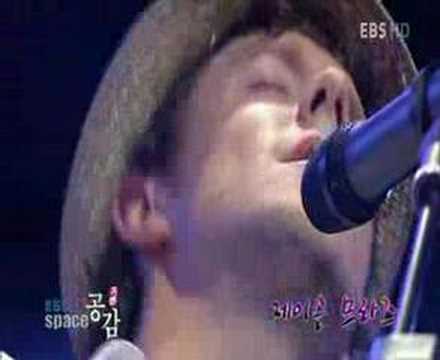 * Jason Mraz has done acoustic performances for years with just a guitar and a djembe which is another example of the westernization of the drum and helped bring tit to the local coffee shops and open mics.
A scene from The Movie The Visitor (2008)
* This whole movie is about a djembe player in NYC and how he creates this relationship with a doctor by teaching him to drum. This is a scene where the djembe player invites the doctor to a gig he has playing jazz with a djembe and the doctor first is attracted to the instrument.
We hope you enjoyed this article and how the djembe has come to our ears more than we realize. As always we appreciate your feedback and any additions to the list.
Words by Cesar Toribio