The Village Vanguard isn't exactly the biggest music venue in New York City. While the club only has a 123-person capacity, it has remained one of the most beloved music spaces around the world. Vanguard's iconic and legendary status is directly tied to the history of the unassuming Greenwich Village club. Pianist Jason Moran, who recently finished a week-long residency celebrating the club's 80th anniversary, explained it better during an interview with TimeOut:
…It's not a normal room, because of the history that it has. I could never just treat it as, 'Oh, I'm just going to go play this show.' So for me, it always weighs a little bit heavier because of what you're adding to the sonic history of the room.
That sonic history that Moran mentions includes names like Coltrane, Rollins, Evans, Henderson, Gordon, Adderley, and many, many more. There's a feeling of "Coltrane played on that stage" whenever any concertgoer enters the Village Vanguard. Even in recent history, the title "Live at The Village Vanguard" has produced some modern-classic albums.
So, with the 80th Anniversary of the Village Vanguard in mind, we cooked up a list of our favorite albums recorded inside the famed room.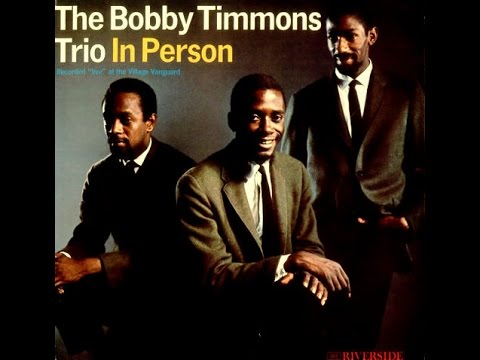 Bobby Timmons, best known for his time with Art Blakey's Jazz Messengers and as the composer of such "soul jazz" classics as "Moanin'" and "Dat Dere," remains a vastly under-appreciated pianist. His unique arrangements and style, especially in his records as a leader, are too often overlooked. His aggressive use of rhythm and chords lend energy to every track he is on. His interpretations of standards were ahead of their time, as can be seen in the intro to his arrangement of "I Didn't Know What Time It Was." Though the arrangements of the other standards– like "Autumn Leaves" and "Softly As In A Morning Sunrise"– are less innovative, the whole album features inspired playing by everyone and, like everything Timmons plays on, it grooves like crazy.
Sonny Rollins – A Night At The Village Vanguard
Sonny Rollins is one of the most celebrated saxophonists and improvisers of the past century because of his joy-infused playfulness, unbounded creativity, and the inspiring intensity with which he plays each note. A pioneer of the saxophone trio, he enjoys and makes full use of the freedom that comes from the spacious instrumentation. This album put on record how Rollins could take a simple theme and create from it a powerful musical statement, and it finds him feeding off the energy of his rhythm section(s): from the early set with Donald Bailey on bass and Pete LaRoca on drums and during the evening set with Wilbur Ware on bass and the incomparable Elvin Jones on drums. The creativity in his solos and his dialogue with the trio(s) is proof, as if any were necessary, why so many have been (and continue to be) inspired by this saxophone colossus.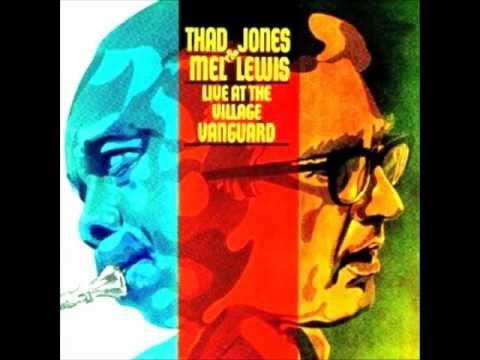 No list of recordings made at the Village Vanguard would be complete without including the Thad Jones/Mel Lewis Orchestra, now known as the Vanguard Jazz Orchestra, who's decades-long Monday night residency at the club continues to this day. This recording captures the incredible live energy that permeates performances at the Village Vanguard. The whole band is swinging their asses off. The audience seems to be enjoying themselves, too, often punctuating soloists' phrases with cheers and shouts of approval.
John Coltrane – Live! At The Village Vanguard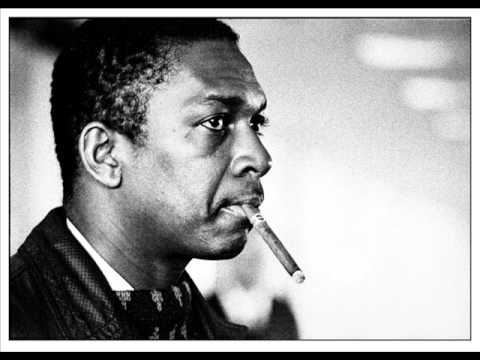 Trane's first live album, recorded in 1962, features Eric Dolphy and was also the first to feature what came to be known as his classic quartet: McCoy Tyner, Jimmy Garrison, and Elvin Jones. This album includes some of the beginnings of Trane's exploratory playing that came to define his sound in his later years and it captures some incredible musical moments. The album received mixed reviews, with some reviewers finding the intense energy of his playing– particularly on "Chasin' the Trane"– to be too much. It is here where the trio of Coltrane, Garrison, and Jones hold nothing back and deliver what is easily the most powerful performance on the record. Though there are only three songs on the album, every track is incredible, with McCoy taking a burning solo on "Softly As In A Morning Sunrise" and Dolphy doing his thing on bass clarinet on "Spiritual."
Chucho Valdes – Live At The Village Vanguard
The fiery playing from Cuban pianist Chucho Valdes and his quartet won a Grammy in 2001 and it's easy to see why. From the very first track, Valdes' left hand locks up tight with drummer Raul Pineda Roque and percussionist Roberto Vizcaino Guillot. Valdes' near abuse of the piano during his complicated, rhythmic outbursts are only rivaled in intensity by the percussionist. When the entire band plays figures in rhythmic unison, it's nearly impossible to resist moving to the groove. Though he pays tribute to Bud Powell with a swinging piano intro in his composition "To Bud Powell," this record consists almost entirely of driving Latin jazz, reminding us that the Village Vanguard is host to the some of the best music in the world, regardless of genre.
Chris Potter Underground – Follow The Red Line
Chris Potter's Underground has one of the most unique sounds among contemporary ensembles, based on the instrumentation alone. The role of bass player is covered by Fender Rhodes player Craig Taborn's left hand while guitarist Adam Rogers opts to use a telecaster, with rock technique and a bright tone rather than an archtop with a warm sound, like most jazz guitarists. This is putting aside Potter's inimitable compositional style and the incredible mix of musical personalities that make up the band. Taborn's unbelievable rhythmic sensibilities move improvisational sections and solos in all sorts of interesting directions while drummer Nate Smith's fat, 90s hip-hop-influenced pocket makes everything bounce.
Follow The Red Line
is a testament to the magic that happens when this band plays together, with inspired solos from everyone and the majority of songs stretching well beyond 10 minutes long as each theme is explored from every conceivable angle.
Kurt Rosenwinkel – The Remedy (Live at the Village Vanguard)
Though Rosenwinkel has released several new albums since this one, it remains a classic with some of the guitarist's most beautiful compositions (written specifically for the performances/recordings at the Village Vanguard) brought to life by incredible playing from him, saxophonist Mark Turner, pianist Aaron Goldberg, bassist Joe Martin, and drummer Eric Harland– all of whom take powerful, extended solos. The rhythm section of Martin and Harland balance perfectly, with Martin acting as an anchor while Harland drives with explosive energy. Their playing allows soloists both lots of support and a forward push, particularly on the opener "Chords" and, the only Mark Turner composition on the record, the closer "Myron's World."
Brad Mehldau Trio – Brad Mehldau Trio Live
The departure of drummer Jorge Rossy also signified the end of Brad Mehldau's Art of Trio series. While a previous list that we published featured The Art of Trio, Volume Four as a must-have live recording, The Art of Trio, Volumes Three & Five could have easily made that list and they could have easily made this list as well. But from the jump, Brad Mehldau Trio Live captures the listener right away with the trio's sublime version of Oasis' smash-hit "Wonderwall." Other highlights from the two-disc release include their 23-minute version of Soundgarden's "Black Hole Sun" as well as an insane re-imagination of Trane's "Countdown" (as if that song weren't hard to play on its own).
Bill Evans Trio – Turn Out The Stars: The Final Village Vanguard Recordings
This album appeared in a previous "Order Is Everything" when we covered Bill Evans and it's quite unfair to feature an album twice. But it's equally difficult to leave Bill Evans out of a list that features albums recorded at the Village Vanguard. Bill Evans' final Village Vanguard performance was recorded over a four-day span, from June 4 through June 8, 1980. The pianist would pass away a few months later on September 15th.
What better way to end the list than with Jason Moran's 2003 Village Vanguard recording? The 10-track album from Moran, Nasheet Waits, and Taurus Mateen goes through a plethora of soundscapes– from the trio's rendition of Brahm's Intermezzo, Op. 118, No. 2 to "Body & Soul"; from Afrika Baambaataa & Soulsonic Force's "Planet Rock" to Moran's very own "Ringing My Phone" where the pianist plays along with a Turkish voice sample.
For a complete list of albums recorded at Village Vanguard, click here.