The best artists are the ones who are able to take all of their influences and channel them into something uniquely their own. But expanding upon influences to come out with something original isn't quite as easy as it sounds. The process is more than just putting together a revisionist hack job of existing parameters and then attaching a synonym of "new" in front of the project. True artistry occurs when someone uses all these so-called existing parameters and cooks them to create something completely new, yet rooted and steeped in tradition. Excitement happens when innovation looks to history for guidance; and tradition isn't afraid of new techniques.
Vocalist Cyrille Aimée grew up in Samois-sur-Seine, France where she would sneak out of her home to the nearby gypsy encampments, mesmerized by the music of those who followed the spirit of guitar legend Django Reinhardt. Today, the winner of both the Montreux Jazz Festival's Vocal Competition and the Sarah Vaughan International Vocal Competition continues to reference the music that prompted her to string together pillow cases and climb off her bedroom window as she creates exciting arrangements of beloved songs that range from Michael Jackson's "Off The Wall" to Peggy Lee's "It's a Good Day."
"I first heard Peggy Lee's 'It's a Good Day' while watching the movie U Turn with my sister — and I decided to record it as a surprise for her," Aimée reveals. "When guitarist Michael Valeanu and I started working on the arrangement, he was listening to a lot of Chet Atkins—and that's probably where the country-feel originated. I then sent a 'first draft' to guitarist Adrien Moignard and asked him to record gypsy accompaniment—and that worked really well! 'It's a Good Day' makes me happy, a feeling which is enhanced when performed with the musicians who are among my dearest friends. Hoping my sense of joy finds its way to listeners."
Grab a pair of proper headphones and listen to Cyrille Aimée's rendition of "It's A Good Day" below. Be sure to check her complete tour dates as well.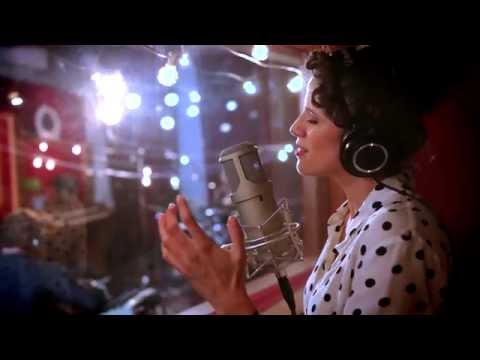 5/12 – Robin Hixon Theater / Norfolk, VA
5/15 – Acadiana Arts Council / Lafayette, LA
5/17 – The Falcon / Marlboro, NY
5/24 – Pound Ridge Community Church / Pound Ridge, NY
5/29 – Shanghai Jazz / Madison, NJ
5/30 – Exit Zero Jazz Festival / Cape May, NJ
6/20 – Ottawa International Jazz Festival / Ottawa, ON