2015 has been one of the best years for music in recent memory. This isn't to say that the previous years didn't produce killing music, because it definitely has (check out this list from this time last year). But that musical revolution and that thing, which our brand name hinges upon, that we've been telling you about is here. Revive was once an idea about taking one of America's most treasured idioms and making accessible to everyone. Fast-forward to 2015, on the heels of our 10-year anniversary, and our job has evolved from raising awareness about little-known musicians to trying to keep up with all the amazing practitioners out there today. Simply stated, we're not going to talk about how there's going to be a music revolution anymore because it's here and we're not the only ones who think so.
It could be that D'Angelo's return late last year was the cataclysmic event that caused the stars to align and shed their collective lights into 2015. Maybe it was when Herbie Hancock, Flying Lotus and Thundercat got into a studio together and slated a track — see video here. Whatever it was that caused this wellspring of music, we are eternally grateful to be alive in this current cultural amelioration. And believe us, it's definitely not stopping here. So without further jibber jabber, here's our pick of the six best records during these first six months of 2015:
Kamasi Washington – The Epic (Brainfeeder)
Kamasi Washington
is getting a lot of well-deserved praise for his magnum opus: a 3 disc, nearly 3 hour long musical journey inspired by a vivid recurring dream that the composer had. Captured during a month-long recording marathon where his tunes were recorded alongside those of his bandmates (who include, among other talents, the Bruner Brothers:
Thundercat
and
Ronald Jr.
), the program, and thus the magnitude, of the album was ultimately decided by the dream. Featuring a 10-piece band with two full rhythm sections, a 32 piece orchestra and a 20 person choir, this record lives up to its name not only in instrumentation but also in its musical intensity and scope.
Chris Potter Underground Orchestra – Imaginary Cities (ECM)
Chris Potter's ability to amaze on saxophone is rivaled only by his talent as a composer/arranger. Using an 11-piece, re-imagined version of his "Underground" band, Potter's latest record finds him digging more into the acoustic sound he explored on his 2013 release Sirens. The rhythm section of his Underground band remains the same, augmented by bassists Fima Ephron and Scott Colley on electric and acoustic basses respectively. The rest of the expanded ensemble includes Steve Nelson on mallets as well as a string quartet. The inimitable synergy heard on previous records is harnessed to help explore Potter's new, ambitious compositions. He makes full use of the many possible textures in unique and powerful ways, making this record one definitely worth checking out.
Kendrick Lamar – To Pimp A Butterfly (TDE/Aftermath)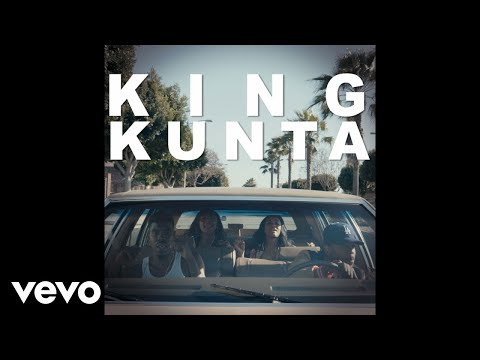 From the moment it begins with the swell of Boris Gardiner's smilingly shocking refrain, To Pimp A Butterfly feels different. Or rather, it sounds like the music of another era — fluid and limitless, the album slithers through hard bop, g-funk and everything in between, without losing lushness and a very fundamental sense of eclecticism. The dense sound (string sections, harmonies, horn sections) is as stacked as the liner notes which include Robert Glasper, Ambrose Akinmusire, Kamasi Washington — on a rap album. This kind of gutsiness and experimentation lies at the very core of both jazz and hip-hop, we just needed the gravitational pull and vision of Kendrick Lamar to remind us of that essential fact.
Robert Glasper – Covered (Blue Note Records)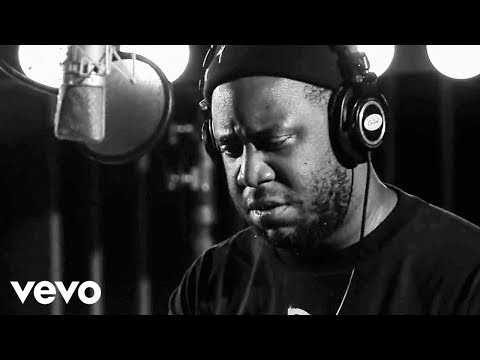 Comprised of 12 tracks that act as Glasper's pastiche to what he calls the iPod shuffle culture, Covered comprises of tunes that the pianist genuinely likes listening to on a regular basis. While Glasper's first full acoustic piano LP since 2007's In My Element does play like your iTunes on shuffle, the common denominator remains just how good the OG Glasper trio with Vicente Archer and Damion Reid sounds. Whether it's Archer providing Glas with an unshakable groove on the trio's modern look of "Stella By Starlight" or Reid doing his best Phil Selway bit in their rendition of Radiohead's "Reckoner," Covered serves as a reminder that despite the two R&B heavy Black Radio albums, Glasper is still one of the premiere voices of his instrument. Just "In Case You Forgot."
Hiatus Kaiyote – Choose Your Weapon (Flying Buddha/Sony)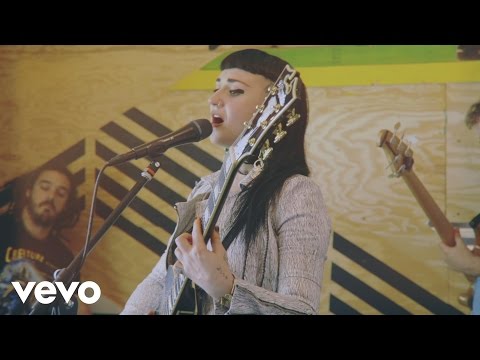 The excitement for this LP really started when the By Fire EP dropped late last year. By that time it was sort of difficult to imagine how the Melbourne-based avant-soul quartet could actually follow up with an even more exciting record than By Fire. But lo-and-behold, HK dropped an 18-track LP full of melodic and rhythmic twists and turns. Serving as their tribute to mixtapes, Choose Your Weapon also served as the band's hat-tip to other things ranging from Michael Jackson's "Thriller" to early video game consoles.
Ben Williams – Coming of Age (Concord Music Group)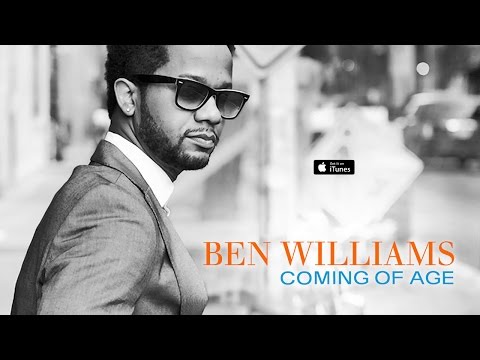 Ben Williams has been one of the most prolific sidemen of his generation having rocked the stage and studio with artists like Pat Metheny, Wynton Marsalis, Chaka Khan, Roy Hargrove, Terence Blanchard and more. Williams stepped out in front as a leader this year with his sophomore release, Coming of Age. A perfectly balanced record, Williams' newest recording features new compositions from the bassist as well as a stunning solo bass rendition of the classic '90s smash hit, "Smells Like Teen Spirit."
Words by: Paul Naser, Natalie Weiner & DanMichael Reyes