The piano trio has long been regarded as one of the most beloved and sacred institutions of jazz. Legendary names like
Art Tatum
,
Bud Powell
,
Hank Jones
and
Bill Evans
— all the way down to modern day heroes like
Jason Moran
,
Keith Jarrett
,
Vijay Iyer
and
Brad Mehldau
—
have all left their distinct imprint in jazz through the vehicle of piano, bass, and drums.
Today, in a musical climate where amalgamation among jazz, hip-hop, R&B, rock, soul and everything in between is the norm, Robert Glasper stands poised to join — if he hasn't already — the long lineage of legendary pianists who have left their mark in jazz by way of the piano trio. Covered: The Robert Glasper Recorded Live at Capitol Studios is the first trio album that Glasper has released since his 2007's In My Element and it's definitely been worth the wait. We caught up with the Blue Note Recording artist to get his thoughts about his latest album.
Revive: Congrats on the new album. Did it take a while to get used to playing the trio format again?
Robert Glasper: Playing with Vicente and Damion is different that playing with the Experiment. So, to get my bearings back I booked a gig for four or five nights in Chicago. It was just sort of my way to rehearse and get acquainted with the piano again. I fell on my face a few times, but I felt like I got back up.
Once I felt that I was ready and I felt we were good again, I decided I wanted to do a trio album. But I didn't want to do an album that was just jazz standards. I didn't want to lose the big audience that I gained from my Black Radio albums. I wanted to please both sides of my audience — my jazz fans and my fans who know me for the Black Radio records. So I did a record that both my Black Radio and my jazz audience can digest.
R: Covered is kind of expansive in terms of the different songs you've chosen. Let's talk about the jazz tunes in your newest album.
RG: The two jazz songs we do in the new album are "Stella By Starlight" and "In Case You Forgot." I feel like people forget that I'm a piano player. I mean they see that I can play piano, but they forget that I have hands and I can play.
R: [laughs] You've got very fast hands.
RG:  I was playing feel-good music with my Black Radio records and I'm not displaying chops. But I didn't need to display my chops in those records because that wasn't what I was going for. I think I might have played 1 1/2 solos over the two albums. But I was doing that album to further my audience so I didn't need to take solos.
And with "Stella By Starlight," I flipped it and re-harmonized it because that song's been played 5 million times. I didn't really want to play it the same way as those 5 million other times, so I arranged it to make it more digestible.
R:  I've always felt that you've had a really interesting take on rhythm. Can you talk about that side of your playing?
RG: My first instrument was drums; I stated when I was around 6. I used to play drums all the time when I was like 6 or 7 years old. I was always infatuated with drummers and most of the dudes I grew up with are drummers. I'm also from Houston and we've got a history of some of the most killing drummers from Chris Dave, Kendrick Scott to Eric Harland. The thing people forget also is that the piano is a rhythm instrument and most pianist don't explore that aspect of the instrument.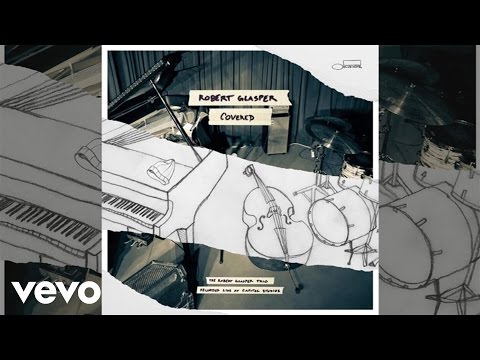 R: Doing a "Glasper" vibe over a boom-bap beat is sort of the thing now. But as simple as hip-hop beats sound, it doesn't sound so convincing when other musicians attempt to play it.
RG: Well that's because these jazz cats don't really know how to play hip-hop and they don't really listen to hip-hop. You can't fuse shit that you know nothing about! So when they start playing hip hop shit, it doesn't sound convincing. My band is full of people that play hip-hop!
R: Yeah well, Derrick Hodge will forever be remembered for the intro to "Be."
RG: Exactly! Marc Collenburg actually played on the Like Water For Chocolate tour! He was one of the first people to play a Dilla beat on the drums. Casey Benjamin plays with Q Tip. Uhm… Chris Dave… Hello?! The people I play with actually play with hip-hop artists and actually listen to hip-hop, so when we play it we have a different understanding than someone who doesn't have that background.
R: The whole jazz/hip-hop thing and Dilla beats are kind of fashionable now, but could you tell us what it was like before it was commonplace?
RG: I used to incorporate Stakes Is High back in 1999 during my gig when I was only playing to the waitress and the bartender. Hip-hop has always been part of my sound. Playing Dilla beats has always been part of who I am as a jazz musician. But that way of playing didn't really exist until James Poyser came along. And James is really one of those trailblazers, man, who are really underrated.
R: You think so? It's hard to imagine a member of the Soulquarians collective as underrated.
RG: People who are into Soulquarians definitely know about James, but he really is an unsung hero of this whole style of playing piano. Bilal used to open up for Common back then and I was playing with Bilal at the time. So I used to catch James playing with Common all the time. That's really how I learned how to play this type of music, by watching James.
R: Another underrated pianist who had a big impact on you is the late Mulgrew Miller.
RG: Mulgrew is an unsung hero, man. He comes out of that bebop era but at the same time he was modernistic in the way he played and he was straight-up nasty. Some of his lines would just leave me like, "What?!" Mulgrew really comes out of McCoy, but then he became his own. It's what happens when when you come out of someone's style but then you become you; that's what Mulgrew's sound is like. There's certain things that a pianist will play and you know that was a Mulgrew line. I remember I saw him when I was a kid and sat him down and I told him, "Show me something." And he did man. He sat with me for an hour or something and just showed me all these things. He was always just so encouraging. I remember sitting there and just soaking everything up because I didn't have YouTube growing up. I couldn't just type in "Mulgrew Miller Masterclass" into Google and have information sitting there.
R: But with the internet and this accessibility to every piece of information also comes this huge pressure of knowing how to do everything and knowing every single record from every artist.
RG: I understand, but you got to let things happen organically. For example, I didn't get into Herbie until after college. You're going to learn who you like when you're supposed to like it. Timing is everything. If I liked Herbie as much as I do now back in high school, then I would have been a Herbie clone.
I don't really agree with a lot of these jazz laws. There's certain jazz laws; one of them says that you have to love Thelonious Monk. But you don't have to love Thelonious Monk if you don't want to. I'm in the Monk family and I'm saying you don't have to like Monk. You don't have to like what your peers say you have to like. Rock with what you really like now and really treasure that. The shit you don't like now, you might like one day.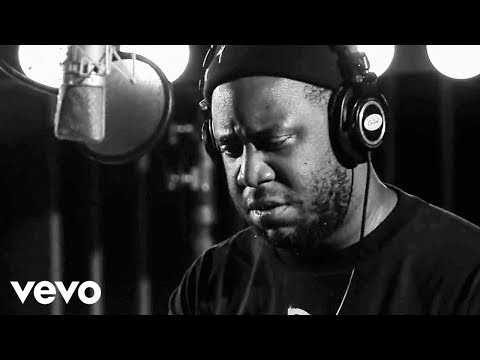 R: Let's go back to the record. Your son is included in the album during your version of Kendrick Lamar's "I'm Dying of Thirst." How important was it to have a song in tribute to all those that were wrongfully murdered by law enforcement?
RG It's super important. Especially now that I'm a father and now that I have a son, I look at things differently. You start looking at the world differently when you have kids. Now when I think of these things I'm thinking of him and I'm not thinking about what might happen to me. I'm doing it because I don't want my son to get shot. So I put him and some of his friends on the record to remind people that within the space of injustice you can still prevail and be you who are and make a difference. That's why I had Harry Belafonte on the record also. He came from nothing and made it through. I wanted to show some light as well. You can see so much dark and you can make people discouraged because so much is going. If you keep talking about the bad shit it can be discouraging, but look, this person got through it. That's why I had Mr. Belafonte on the record to speak about his experience. He's a national treasure and his story really sheds some light onto today's circumstances.
Watch the Robert Glasper Trio's "I Don't Care" exclusively at Revive: