In celebration of the release "Dorothy Jeanne," Brandee Younger's tribute to Dorothy Ashby, Younger once again graces our site to further educate us on Dorothy Ashby's rich legacy. Younger's latest editorial post came a few weeks ago when she wrote the second part of her "Who Is Dorothy Ashby to Our Generation?" This time, Younger will continue our education about Ashby in this special edition of "Order is Everything: Collecting Dorothy Ashby" as she recounts her favorite Dorothy Ashby records. Listen to Younger's own tribute to Ashby's legacy titled "Dorothy Jeanne" via the new Blue Note Records/ Revive Music compilation Supreme Sonacy Vol. 1 premiered by Wax Poetics.
Order Is Everything is Revive's literary series originated by Matthew Allen and intended to be a how-to guide for music lovers looking to invest in the catalogs of prolific artists. Each installment will instruct – better yet, suggest – the would-be consumer on not only which albums to buy, but also in what order to collect them. One might think to buy them in chronological order, but for a great artist with 10 or more albums, there's a science to collecting the records.
The Jazz Harpist (1957, Regent)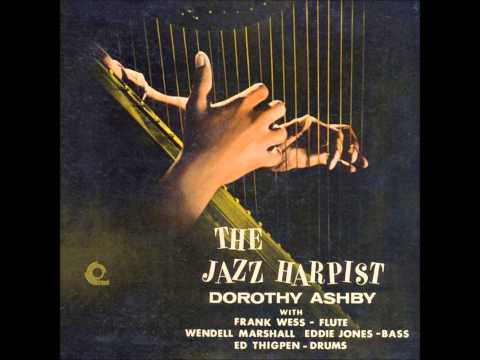 Ashby's very first record as a leader! I know in this series the first record is not always the best, but for the listener that's most familiar with classical or celtic harp, or for the [avid] jazz fan that's skeptical about the harp role or sound in jazz, it's important to take a listen to this gem that places the harp in the same category as a piano or guitar as a fully functioning member of the rhythm section.
Released on Regent, this record features Frank Wess on flute along with Ed Thigpen on drums, and Eddie Jones as well as Wendell Marshall on bass. Ashby's first record also features the legendary Rudy Van Gelder behind the console. Opening with the up-tempo, swinging standard "Thou Swell" by Rodgers and Hart, one may be fooled into thinking that they're hearing a guitar at certain moments. This could be expected as Ashby's father was a guitarist. Her solos — unmistakably harpistic in nature — showcase the harp's ability to play bebop comparable to a horn. Her next two albums, Hip Harp and In A Minor Groove, use the same instrumentation with Roy Hanes and Art Taylor on drums and Herman Wright on bass.
The Fantastic Jazz Harp of Dorothy Ashby (1965, Atlantic)
One of my personal favorites. We can really begin to hear her true style as she composed the majority of the tracks on the album and also implemented horns. Never once overbearing, the horn section is used in a complementary fashion while keeping harp at the forefront as heard in her original composition "Why Did You Leave Me?"
Django/Misty and Concierto de Aranjuez (1984 , Phillips)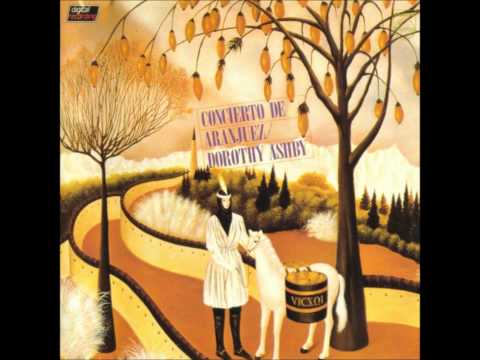 Now we all get to hear the pure magic of this beautiful instrument. Featuring classics like "Misty," "My Favorite Things," "Round Midnight," "Softly, as in a Morning Sunrise," "Greensleeves," and "Yesterday," these records were released much later in Ashby's life (she passed away two years later at the age of 54) and feature solo harp exclusively. There's a serenity coupled with a sadness with both of these solo records. We're unsure whether she knew these would be her last releases. By this time, she had released more than eight other recordings with more unreleased albums still in the vault to this very day. The album covers/artwork for these two records are drawings and the liner notes are identical; bio-type blurbs that read toward the end:
Since she based her activities from her hometown of Detroit, she did not become well-known in the center of the music world. Since her 1957 debut album, Regent, which is her leading piece of work, more than 10 album have been issued.
The inaccuracy of the debut title (Regent was the label on which her debut record was released) combined with the generic artwork and bio description lead me to believe that the records were released posthumously by the label without Ashby's participation and possible knowledge.
Suspicions aside, these are gorgeous recordings without any other instruments to distract you from hearing the beauty, capabilities and range of one of the world's oldest, most beautiful instruments in a non-classical genre.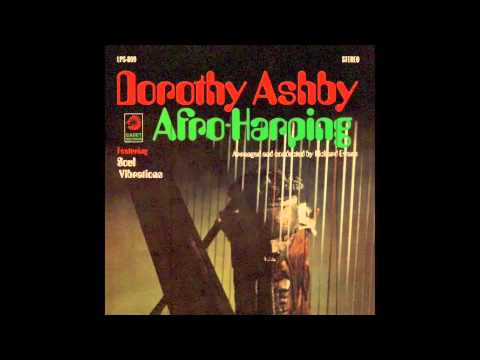 A beatmakers paradise,
Afro Harping
is possibly Ashby's most well known recording. Continuing her theme of recording standards, hits, and originals, each song is supported by African or Afro-Latin grooves. You can hear pieces of Afro Harping on classic hip-hop tracks by Pete Rock & CL Smooth, Angie Stone, Jill Scott and Flying Lotus, and many others artists and producers. Produced by the late Richard Evans, every listener gets transported to a very funky place upon listening to this album.
— Read Who Is Dorothy Ashby To Our Generation? —
The Rubaiyat of Dorothy Ashby (1970, Cadet)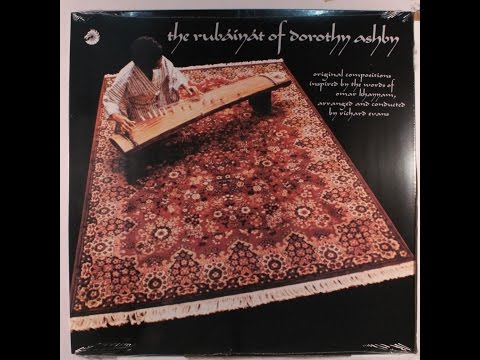 Do we have you hooked? This piece of work is for the devoted Ashby fan with an open mind. Also a heavily-sampled record (Pete Rock, Madlib, Jay-Z),this collection of all original music inspired by the words of the philosopher and poet Omar Khayyam was also produced by Richard Evans. This album features her playing harp, koto, and singing! She enters a spiritual realm not evident in her previous works but still groovy, with the addition of strings and percussion. This collection of music really makes you wonder what she recorded next!
Words by Brandee Younger (@harpista)