One of the hallmark features of jazz is its ability to evolve with the times. Because it is a form of expression that asks for the artist's honest account of his/herself, this great American idiom has always welcomed other grooves under its swing. Refusing to be boxed into any category, jazz has always moved with the waves– from ragtime, tin-pan alley composers all the way down to present day hip-hop producers. The result of this openness and need for new ideas means the jazz canon is astoundingly immense and continues to grow.
We're counting down a list of notable New Standards performed and recorded by some of our favorite contemporary artists with a little help from Marcus Strickland, who recently premiered his rendition of Janet Jackson's "Let's Wait Awhile."
"Make Sure You're Sure" (Stevie Wonder) – Joshua Redman Wish
Joshua Redman's treatment of the melody is very haunting, and the improvising is perfectly distributed throughout. Absolute respect for, and tribute to an incredible song and the G.O.A.T. composer Stevie Wonder.
"Nothing Like This" (J Dilla) – ERIMAJ Conflict of a Man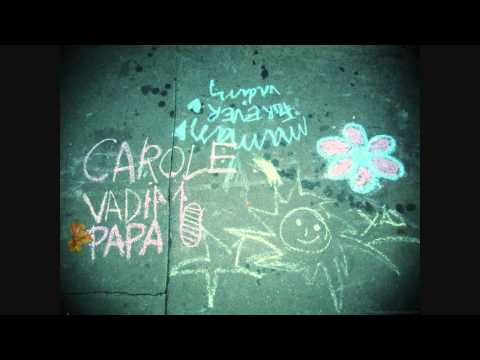 One of the trickiest things about covering Dilla is that you have to seriously consider what you want to do sonically because Dilla was extremely detailed and masterful with frequencies. The short slap delay on Jamire's bass drum, and Matt Steven's guitar sound, coupled with Chris Turner's characterization of the lyrics make for a classic rendition.
"Smells Like Teen Spirit" (Nirvana) – Ben Williams Coming of Age
I don't miss one layer of the original, but wait… it's only one instrument? That's right, because we are talking about B Dub! Bass is one of my favorite instruments to hear solo, and encoding that song in aged wood and several octaves lower is bliss to me.
"I Can't Help It" (Michael Jackson) – Esperanza Spalding Radio Music Society
Stevie Wonder
/Susaye Greene's "
I Can't Help It
," made famous by
Michael Jackson
, is instantly recognizable by the bass line that begins the recording. It's a natural candidate to be covered by musicians with an ear for colorful harmony because of its simple yet hip chord changes. For instance, it was
covered beautifully
by
Gretchen Parlato
on her 2009 album
In A Dream
as a duo with the inimitable
Lionel Loueke
. The version featured here, from
Esperanza Spalding
's  2012 record
Radio Music Society, 
is notable precisely because she chooses not to begin the tune with the wide intervals found in the original's bass line. She creates a fresh new arrangement while still paying homage to the defining aspects of the original.
"Eye In The Sky" (The Alan Parsons Project) – Gilad Hekselman This Just In
Gilad Hekselman's take on The Alan Parsons Project's "
Eye In The Sky
" is quite a departure from the original's eighth note-driven, classic '80s vibe. On his 2013 album, 
This Just In
, the song's melody is re-imagined in the context of a guitar trio, a more contemporary groove in five and lots of interaction. Hekselman manages to capture the lyricism of the song while he departs from and returns to its theme. His playful inventiveness stretches the boundaries of what is possible with the simple chord progression.
"Dillalude" (J Dilla) – Robert Glasper In My Element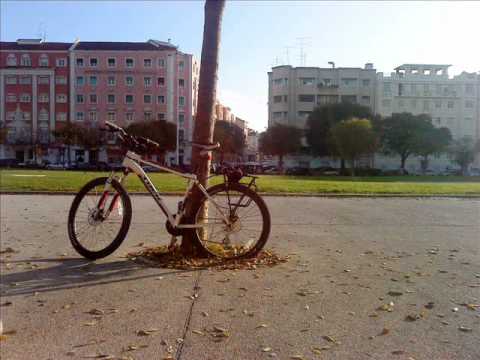 In just four and a half minutes, modern jazz underwent a vital transformation on Robert Glasper's first "J Dillalude" recording–not just a change of direction but a leap onto a brand new road. Glasper had found a way to locate the most beautiful chords and rhythms in the hip-hop work of his late friend J Dilla, and pulled them back into the world from whence they came: live jazz. Suddenly, Ahmad Jamal's "Swahililand" shone anew through a De La Soul beat, and the Slum Village's own "Thelonius" reappeared as a mellow acoustic vamp. "J Dillalude" draws upon some of hip-hop's best work, which in turn drew upon the jazz of another generation. Decades from now, both genres will look back at it as the moment when history started all over– again.
"Just The Two Of Us" (Bill Withers) – The Philadelphia Experiment The Philadelphia Experiment (Hidden track)
Philly natives
Questlove
,
Christian McBride,
and
Uri Caine
joined forces back in 2001 to release the 11-track cult classic
The Philadelphia Experiment
, which features other Philadelphia natives including the the legendary
Pat Martino
on guitar. While the album keeps listeners' heads bopping the entire time, McBride comes through in the 11th hour and takes stank-face to a whole other level with his solo-bass rendition of Bill Wither's "Just The Two Of Us." Featured as a hidden track after Uri Caine's cover of "Mister Magic," McBride employs some studio magic and grooves under his solo to showcase his virtuosic talent on the bass.
"Wonderwall" (Oasis) – Brad Mehldau Trio Brad Mehldau Trio Live
From the jump,
Larry Grenadier
's bass intro makes it clear to the listener that this track is indeed an adaptation and not just a cover. There's a difference between the two. The latter is when an artist more or less employs the same arrangement of the original song and performs it as a tribute while the former is when the original song is taken and transformed into something entirely new. Everything from Grenadier's bass line, the Latin-esque groove that Jeff Ballard employs during the chorus, to Mehldau doing what Mehldau does best during the solo section completely transfigures the beloved '90s smash-hit.
"You're Still The One" (Shania Twain) – Otis Brown III The Thought of You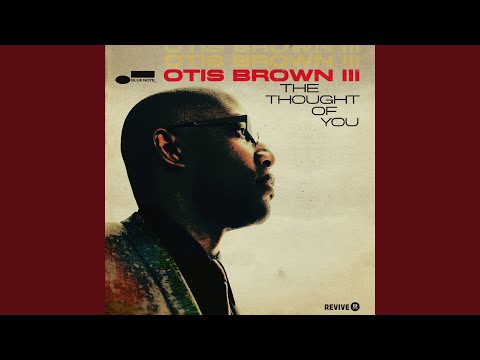 This is one of those rare cases when the cover might be better than the original. Granted, the last statement could be based purely on taste. But there's no denying that Otis Brown III's 7/8 groove over the Glasper chords floating nicely under Gretchen Parlato's phrasing turned a song that your mom and pop played during car drives back from grocery shopping into something you actually scroll to in your iPhone. Arranged by Glasper for OBIII's
The Thought of You
, the song — like most of the album — plays out as Brown's love letter to his wife.
"Let's Wait Awhile" (Janet Jackson) – Marcus Strickland feat. Christie Dashiell
What strikes us the most — outside of Christie Dashiell's captivating vocal chops — is the added texture of bass clarinet. Acting almost like a second voice behind Dashiell throughout the song, Strickland's horn arrangement (augmented by the bass clarinet's unique timbre) provides his rendition of Janet Jackson's "Let's Wait Awhile" an extra layer of sonic umami to the ear's palette. As the song arcs, the interplay between the horns and the vocalist develops into a conversation weaving in and out of each other's ideas and themes.
This feature is part of our Revive Magazine Re-Launch, "The Supreme Sonacy Edition."