From Glasper's return to his trio, Jon Batiste's becoming The Late Show with Stephen Colbert's bandleader, Ibeyi's beautiful and heart-numbing spiritual music, to
our joint-compilation album
, 2015 will definitely go down as a memorable year in music. So as we head into its last quarter, we're here to break down four releases that are dropping this September. Our picks range from
Christian Scott
's highly anticipated
Stretch Music
LP to
Lizz Wright
's
Freedom & Surrender
. Scroll down and read through our picks and make sure you pick up one (or all) of the new albums listed below.
Josh Evans is one of the more exciting musicians today and his newest album, Hope and Despair, looks as bluntly captivating as his talent. Slated to be released on Oliver Lake's Passin' Thru Records on September 18th, Evans's 12-track sophomore effort features all-original material, about his own life, with the exception of "Nji Rule," a traditional Albanian folksong that the trumpeter has arranged himself.
Kendrick Scott – We Are The Drum
Kendrick Scott makes his Blue Note debut with We Are The Drum on September 25. Despite its name, Scott's forthcoming album is not a percussion-centered recording. According to Scott, the most important word of the title is "we," with the members of Kendrick Scott's Oracle band contributing original compositions to the album. The KS Oracle band is made up of John Ellis (sax), Taylor Eigsti (piano), Mike Moreno (guitar) and Joe Sanders (bass).We Are The Drum also features an incredible adaption of the Flying Lotus track "Never Catch Me."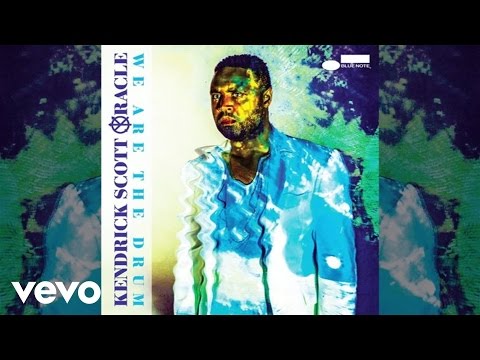 Christian Scott – Stretch Music
Christian Scott has taken jazz music's destiny into his own hands with his new album Stretch Music. Slated to be dropped on Ropeadope on September 18, the point of the album and of the word Stretch is to offer music that is both expansive and multicultural. As such, it belongs to the long tradition that is boundary-pushing jazz all the while proposing Scott and his band's singularities.
Lizz Wright – Freedom & Surrender
Lizz Wright, who sees herself as "more like a painter," recently dropped Freedom & Surrender on September 4th. Songs are tales, songs are testaments, songs are often from the heart and Freedom & Surrender's 15 are meant to be today's great art as both rigor's and self devotion's songs. The words Freedom & Surrender are generally understood to be polar opposites but somehow come together to make beautiful music.