Daptone Records released Daptone Gold II, the storied label's second greatest hits compendium last Friday, September 18th. Daptone Gold II is the follow-up to their much beloved Daptone Gold, the label's first greatest hits album which dropped back in 2009. The newest compilation album features highlights from Daptone's corpus including tracks from Sharon Jones & the Dap-Kings, Charles Bradley, The Budos Band, Antibalas, and more. To commemorate Daptone's latest achievement (2 greatest hits albums and 13 years of constantly churning out record after record to keep the funk alive definitely deserves daily commemoration), we're running a two Track-By-Track Analysis posts that will split the 21-track compilation right down the middle.
1). Sharon Jones & the Dap-Kings – "Better Things To Do"
Kicking off Daptone Gold II is the mid-tempo instant classic, "Better Things To Do" from Ms. Jones and the Dap-Kings's 2010 release, I Learned The Hard Way. It's an excellent choice to open the 21-track compilation album as "Better Things To Do" is the perfect microcosm for all that Daptone has stood for in these last 13 years. The undeniable groove, horn figures, and Ms. Jones's vocals that are featured within the song (and the rest of the album really) are all the defining features that have captured a new generation of soul lovers.
2). Charles Bradley – "Strictly Reserved"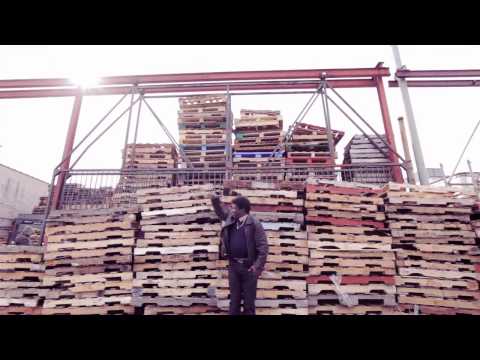 You will not hear anything more truthful today outside of Charles Bradley declaring, "I'm tired of the city life, I'm tired of the city people." If you're unable to relate, then we seriously, seriously envy you. "Strictly Reserved" was originally released back in January 2013 as a single from Bradley's Victim of Love LP where he enlisted the help of Brooklyn-based funk/soul veteran outfit Mehanan Street Band in the studio.
3). Naomi Shelton & The Gospel Queens – "Sinner"
Part of what makes the Daptone sound feel so down-to-your-bones good is the simplicity of the groove mixed with precision playing. But as wax poetic as anyone can get about the quality of their records, what really makes all of these songs stand out is their artists's willingness to stand unabashed as they convey a stories from the heart. Case in point, Naomi Shelton & The Gospel Queens's "Sinner" where they give their listeners an honest survey of their of their life.
4).Saun & Starr – "Hot Shot"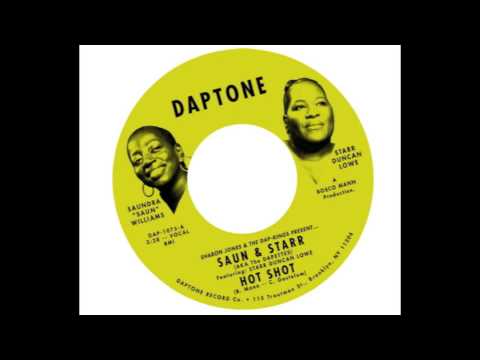 Vocal duo Saundra Williams and Starr Duncan Lowe have been part of the Daptone family for years — Saun & Starr provided the backup vocals on Sharon Jones & The Dap-Kings's, I Learned The Hard Way. The duo recently stepped out from a supporting role onto the spotlight with their debut album, Look Closer, which dropped back in May this year featuring none other than the Dap-Kings.
5).Antibalas – "Dirty Money"
Closing off the album's first side are Brooklyn-based Afrobeat purveyors Antibalas with the track, "Dirty Money." Featuring an unassailable groove that is sure to make you every part of your bone and blood dance, Antibalas reminds us all that sometimes music is more about just letting the spirits take over and not over-analyzing anything else.
6).Sharon Jones and the Dap-Kings – "Inspiration Information"
Sharon Jones channels a classic soul sound like no one else today can, and she does just this with this track from the record Soul Time! With the help of her band and a subtle but powerful arrangement, Jones lays down an instant classic reminiscent of Al Green in his prime. While it definitely takes cues from music of the past, the arc and musical content of the song give it an identity all its own.
7).Menahan Street Band – "The Traitor"
This short and sweet instrumental from the band's 2008 record Make The Road By Walking is an impressive example of how to do a lot with a little. From the sparse introduction through to the end where the whole band is featured, each section in the song utilizes every instrument expertly. It's no wonder this brief track has been so heavily sampled.
8).Charles Bradley – "Heartaches and Pain"
Bradley's singing style has been compared to that of Otis Redding, and while it is obvious why, he clearly took inspiration from other legends of that era, of which he himself was a part. The influence of Sam Cooke and the one and only James Brown are unmistakably heard throughout his heart-rending emoting on this track from his 2011 release No Time For Dreaming. Just try to listen to this song and its story without letting it get to you.
9). The Budos Band – "Unbroken, Unshaven"
This dark, percussion driven track comes out the gate strong and only builds in intensity. First appearing on their 2010 record Budos Band III, the tune features unique timbres and afro-beat inspired horn lines that set up a compelling baritone saxophone solo from Jared Tankel.
10). Sharon Jones and the Dap-Kings – "Retreat!"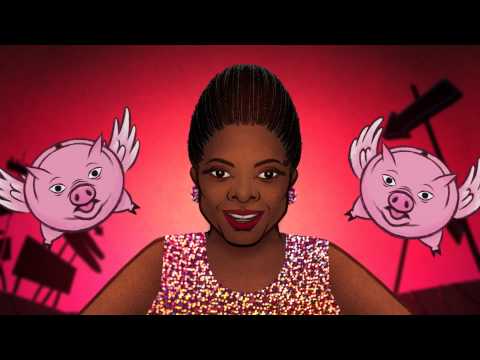 The rolling, almost orchestral percussion and 12/8 guitar figure that begin this tune from their Grammy nominated Give the People What They Want suggest that Jones and company really mean business here. The expert use of the backup singers and horns in this arrangement highlight her already authoritative singing, and the instrumental section towards the end breaks up the song nicely. Anyone thinking of messing with Jones would do well to take the title's advice, judging by the song's lyrics.
11). The Sugarman Three – "Witches Boogaloo"
Starting with some really eerie harmonies and a pretty convincing witches laugh, what could've turned out to be something dark and moody winds up being a whole a lot of fun. It's hard to resist dancing to drummer Rudy Albin's infectious boogaloo beat and organist Adam Scone's playing perfect straddles the roles of being supportive and out front. By the time saxophonist Neal Sugarman comes in the party is really on, and as you'll hear in the recording, everyone else seems to agree.