Think of a particle transmitter and inside of it lies the Atomic Dog himself: Mr. George Clinton and Parliament Funkadelic. After that throw in Flying Lotus, your favorite old school hip-hop artists, and Jerry Garcia. Now imagine the aforementioned fictional machine malfunctions and in lieu of successfully transporting all of the inhabitants to their desired location(s) it instead fuses them into one absurdly funky, futuristic, and fabled super-group. That behemoth megazord would most certainly be Telekinetic Walrus.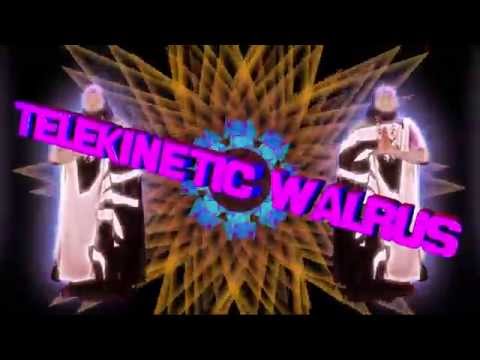 Hailing from the warehouse trenches of Miami, Telekinetic Walrus is a grassroots effort turned national threat. The band is comprised of 5 characters that all coexist in the same fictitious universe:
Y Diz
(Ableton Live and Production),
The Time Zoo Keeper
(Vocals/MC),
Corrine Stevie
(Vocals/MC),
FAUN 5000
(Saxophone, Flute, Keys), and
KOMAKOZIE
(Vocals/MC). Dressed in character specific garments reminiscent of Funkadelic they have extravagant live shows consisting of beat-boxing, harmonically sophisticated woodwinds, and flawless transitions between heavy bass driven party tunes.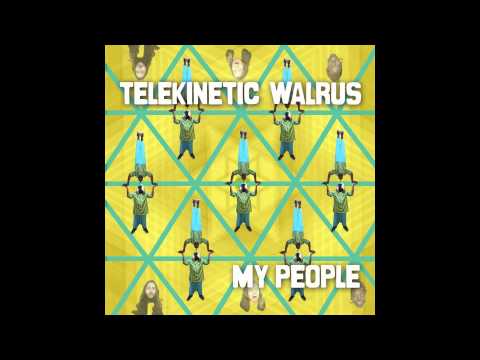 Now on tour hundreds of days a year, Telekinetic Walrus has become a force to be reckoned with. With the new release of their new video for the hit song "Cristal On The Moon" (see below), and massive numbers of dead-esque followers riding shortly behind them on every date they play, Telekinetic Walrus is poised for intergalactic domination; restoring peace and startling bass to the entire universe.