There's a direct correlation between the tumultuous events of reality and the production of great art. Wherever there is pain, there are artists who use their respective platforms to either mirror the horrors of current events or to create a respite from reality. 2015 was quite a year in this sense – while the world may have faced great adversity, the artistic outpouring was equally tremendous. From jazz, to hip-hop, to electronic, to R&B, and everything in between, artists worldwide churned out a flood of extraordinary work that pushed boundaries and propelled music forward. In celebration, we're here to present to you part one of our 12 favorite tracks from 2015.

Hiatus Kaiyote – "Building A Ladder"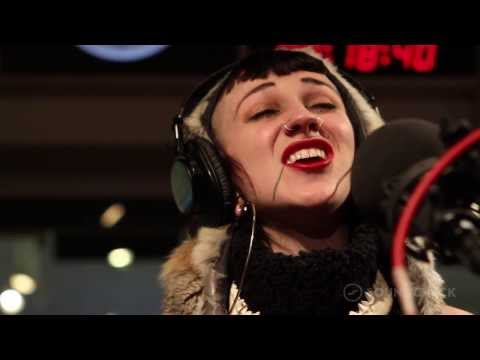 While there are other tracks off
Choose Your Weapon
that are certainly more popular ("Breathing Underwater," "By Fire," and "Molasses" spring to mind), the last track from HK's 2015 release serves as a friendly reminder of why plenty of us fell in love with the Melbourne-based quartet. "Building A Ladder" isn't as sonically complex as the previous 17 tracks in
CYW
and the listener gets the sense that the album's final cut acts as a lullaby. Beginning with a beautiful and solemn interchange between Nai Palm and Simon Mavin where the pair gets wax poetic and flex their muscles on their respective instruments,
CYW
's final cut strips away all the bells and whistles of the studio and leaves listeners with a cleansed palette.
Snarky Puppy & Metropole Orkest – "The Curtain"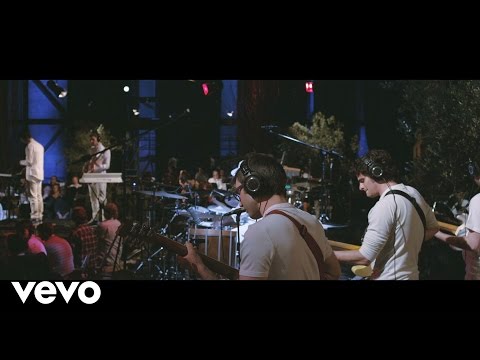 "The Curtain" is not necessarily the standout track from Snarky Puppy's
Sylva
, which they recorded live with Holland's Metropole Orkest, but it certainly represents the drive behind the album in its purest form. To quote Snarky Puppy's Micheal League, "when Snarky Puppy won a Grammy in January of 2014, the question I was asked most was, "Was this on your bucket list of things to do before you die?" And my answer to each of them was, actually, no. I have only one thing on my list. The only thing I want to do before I die is make an album with an orchestra." Needless to say, the group was ecstatic about this opportunity.
The album was released by Impulse! in May, and is everything one would hope for from a collaboration between these two groups. There is a bit of jazz, a bit of Classical, a bit of old, a bit of new, and a whole lot of everything in between. "Sintra" adds a Latin sound to the mix, and "Flight" brings the funk. "Atchafalaya" is a bit easier to digest – at only 7 minutes (as compared to "The Curtain," which clocks in at 15), it's dirtier and grittier than the other tracks, digging into some New Orleans-style trad jazz. But "The Curtain" brings something to the table that the other tracks do not: it encompasses the diversity that Snarky Puppy is known for, while allowing the Metropole Orkest the space to showcase their straight Classical abilities. It really fleshes out the entire scope of jazz + orchestra while still staying true to the experimentalism that both Snarky Puppy and Metropole Orkest are known for.
Thundercat – "Them Changes"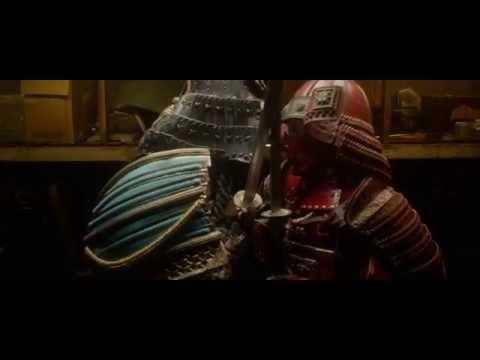 This track, which features Flying Lotus and Kamasi Washington – two others of the blooming L.A. jazz scene – gives its listeners a whole lot of groove in one small package. Its layers spread wide and deep, and showcase the sounds that the all aforementioned musicians are known for. But there is not a flaw in the cohesion of the styles – everything blends effortlessly to create meticulously worked track that manages not to lose its carefree, fun vibe amidst all the musical mastery.*
If you haven't also seen the video, be sure to check that out as well. If this gives you any idea about it, I had a friend describe it as "real life as [Cartoon Network's] Adult Swim" after seeing it. Needless to say, it's equal parts strange and entertaining, and 100% Thundercat.
Kamasi Washington – "The Magnificent 7"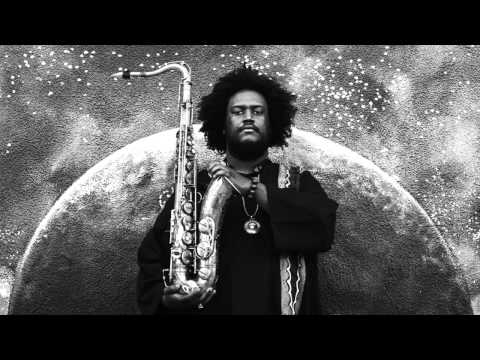 Featuring several of the creative minds behind Kendrick Lamar's 2015 magnum opus, Kamasi Washington's
The Epic
truly lives up to its name. "The Magnificent 7" is the last tune on the second out of three discs. It is one of the more up-tempo tunes on the second disc and features inspired solos on top of the dense choral and string backgrounds. The name is a reference to the detailed dream that inspired the album, which you can read about in our interview with Washington from earlier this year.
Lionel Loueke – "Wacko Loco"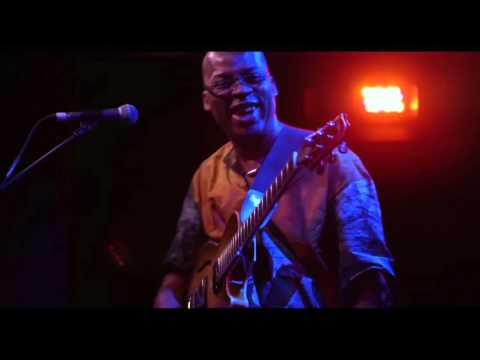 Lionel Loueke's latest release,
GAIA
, continues a trend he began with his previous record,
Heritage
. He has been embracing a more electric, rock inspired sound, which he blends with his love for complex rhythms and harmonies. Every performance by the trio is different, so it makes sense that the album was recorded live in order to capture the magic of one of their performances . "Wacko Loco" is one of the most rhythmically adventurous tracks on the record. With a time signature of 35/8, the trio still manages to capture the raw energy and spirit of Jimi Hendrix's live performances.
Robert Glasper – "Got Over" (feat. Harry Belafonte)
It's important to shed some light in an otherwise dark reality. In a time where we're constantly inundated with acts of violence and idiocy from would-be political candidates, it's good to pause and listen to our elders and that's exactly what
Robert Glasper
during the penultimate track of his
Covered
LP. "You can see so much dark and you can make people discouraged because so much is going," Glasper noted during an interview with us earlier this year. " If you keep talking about the bad shit it can be discouraging, but look, this person got through it. That's why I had Mr. Belafonte on the record to speak about his experience. He's a national treasure and his story really sheds some light onto today's circumstances."
Words by: Andie Neff, Paul Naser, and DanMichael Reyes