In an effort to raise awareness about up-and-coming musicians, we started an ongoing series showcasing six musicians. This month features 6 artists who are masters of the low end. While we're almost certain that we might have missed your favorite bassists, we're also quite sure that the six featured this month are worth checking out. So don't stress too much about whether or not we missed such and such, because our mission with this ongoing series to eventually cover the entire board.
With a CV that boasts performance credits alongside Prince, Q-Tip, John Blackwell, Mike Tucker and others, Berklee alumna Alissa Benveniste is poised to take the industry by storm. The young bassist recently added to her impressive résumé with the release of her debut album, Back To The Funkture, a 5-track album featuring her 14-piece band, Alissia & The Funketeers. "[Back To The Funkture] has been prepared with endless passion, dedication and love for funk music, and for a desire to bring it back to the mainstream," Alissa shared during an exclusive premiere of her EP. "I hope everyone enjoys it!" Judging from the warm reception that the album received when we ran the story, it's safe to say that it's doing quite well.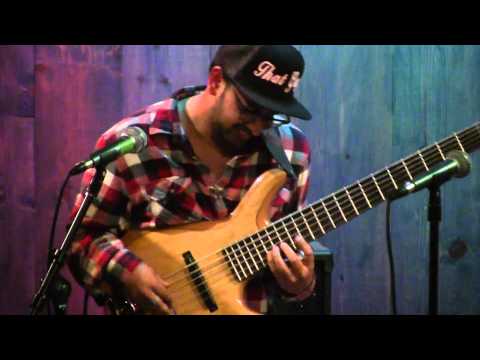 New Zealand native and California Institute of the Arts graduate Benjamin Shepherd is one of the most in demand sidemen in L.A. It's no surprise that a player mentored by legends like Charlie Haden, Alphonso Johnson and Darek Oles has gone on to be featured in a series of masterclass videos and to play with diverse, world-class artists like Grammy Award winner Billy Childs, David Archuleta, Mike Stern, Mark de Clive-Lowe and Miguel Atwood Ferguson to name just a few. When not on the road, Shepherd can be seen playing all around Los Angeles with both local and touring artists at venues like L.A.'s beloved Blue Whale and the renowned Catalina Jazz Club.
Kyle Miles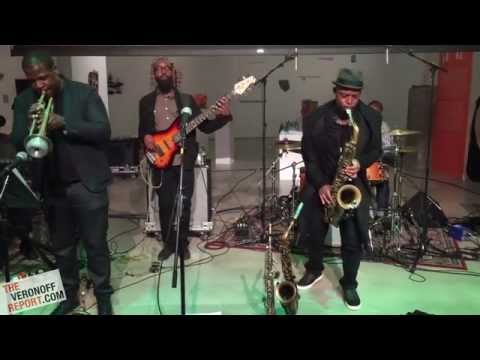 Those who copped our compilation record last year are definitely familiar with Kyle Miles. The Berklee grad contributed his bass lines on Marcus Strickland's rendition of Janet Jackson's hit song, "Let's Wait A While." More of Miles' bass playing alongside Marcus Strickland is coming in the near future with Nihil Novi. Outside his duties with Marcus Strickland's Twi-Life, Miles rocked the stage with artists like Patrice Rushen, Roy Hargrove, Angelique Kidjo, Nick Hakim and more.
Philadelphia-born, New York-based bassist Alexander Claffy has steadily become more and more a fixture within the New York local scene. The New School alumnus has already rocked the stage and studio with renowned artists like Victor Lewis, Orrin Evans, JD Allen, Chris Massey and more. More recently, the young bass player released his eponymous debut album,
CLAFFY
featuring some of the best and the brightest of the next generation.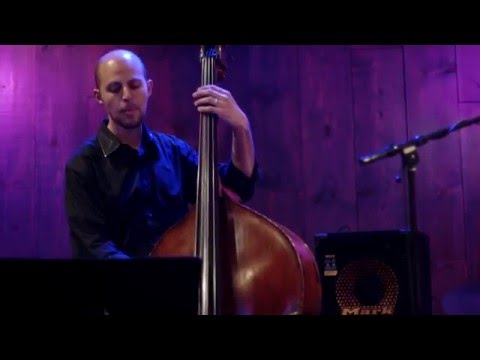 Los Angeles born Dave Robaire education credits are formidable to say the least. After graduating with a Bachelor's from the New School for Jazz and Contemporary Music, he ended his 5 year stint in New York to complete the master's program at CalArts and then, immediately after, to play as a part of the carefully selected combo that makes up the Thelonious Monk Institute of Jazz Performance. Those that know of the Monk Institute know that during his time there he performed and learned from masters like Herbie Hancock, Wayne Shorter and Benny Golson among many others. Since then, he and the other six 2012-2014 Thelonious Monk Institute program alumni have been playing as Holophonor. The group self released their first album in 2014 and will be releasing their second, produced by Wayne Shorter himself(!), later this year. Dave can also be seen playing around L.A. with locals and pretty much everyone who comes to town, from Gilad Hekselman to Walter Smith III to Dayna Stephens.
Burniss Earl Travis II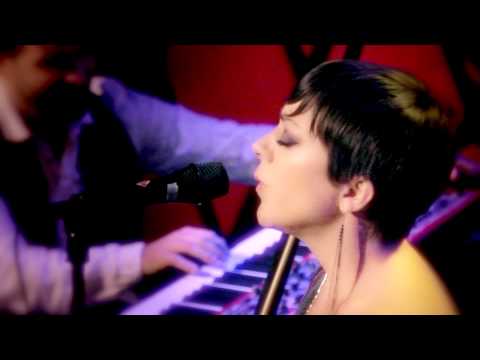 Equally adept and equally nasty on both electric and upright, Burniss Earl Travis has played on your favorite records and has rocked with your favorite artists. Travis has appeared on the stage and in the studio with artists like Gretchen Parlato (check the video above), Stefon Harris, Robert Glasper, Kris Bowers, The Next Collective, Marc Cary, Jacky Terrasson, Jeremy Pelt and countless others. For more on Travis, check out an old interview with the man himself from our archives.
Words by Paul Naser & DanMichael Reyes