In his own words, the legendary Eddie Palmieri describes his 1971 recording Harlem River Drive as "the past, present and future." From a musical standpoint, the marriage of Latin rhythms, soul, funk and jazz into one album makes Mr. Palmieri's magnum opus a must-have recording for any music lover. But it's not just the outstanding compositions, lyrics, arrangements and performances that make Harlem River Drive what it is. Eddie Palmieri's 1971 landmark recording was the result of social and political unrest that marred the lives of many people, particularly those in the inner city. The very heart of Harlem River Drive acts as a mirror reflecting the injustice wrought by those in power. The lyrics of "Idle Hands" (the record's third cut) reads as follows:
Then they rose up fast with their greedy schemes killin' stealin' and taxin' using any means;

To disguise injustice – the so-called progress
And deny our people their right to happiness.
It was certainly a blessing for us to have spent time to speak with Mr. Palmieri ahead of his May 21st concert at Harlem's Marcus Garvey Park where the legendary pianist and bandleader will once again revisit his timeless album.
Revive: You've spoken a lot about your brother,Charlie Palmieri, who played on Harlem River Drive. Can you talk more about his influence on your life?
Eddie Palmieri: He was my complete inspiration. He's nine years older. My mother arrived in the United States in 1925 from Puerto Rico and my father came here in 1926. They married and my brother Charlie was born in '27 and I was born nine years later. He's the one who recommended to all the different orchestras as I was maturing into the music. I recorded with him as a young man playing clave on some of his recordings. He took me to the Palladium when he was playing with Tito Puente. I was 15 years old and that was some time around 1951 and 1952.
R: You started playing timbales at 13 with your uncle's band.
EP: That was Chino y Su Alma Tropical. My uncle, Frankie Gueits, played conga. That was the Guiets family – my mother's side of the family. My mother sponsored them all. She had five brothers and they came here from Puerto Rico. My mother was a seamstress and she went through the hardship of the Depression.
When there was no work, my mother was working earning $35 to $45 a week. She worked very hard and she brought everybody in. She's the most amazing woman. Because of my mother, my brother and I played piano. She was the one.
R: You're known for viewing the piano as a percussion instrument. Is that due largely from your early experience with timbales?
EP: No, but the timbales certainly helped me comprehend the rhythmical patterns that I learned. I went deeper when I started to analyze the structures that were coming out of Cuba.
The maximum at that time was in 1956 when I was Vicentico Valdés – the great voice of the Americas. I met Vicentico Valdés when he sang with Tito Puente. One of the musicians there was Manny Oquendo. When Vicentico left in 1954, Manny Oquendo went with him. And in 1956, my brother recommended me to the Vicentico Valdés Orchestra and Manny Oquendo took it upon himself to be my tutor of the records that I should be listening to from Cuba.
He [gave] me 25 78's. I studied them religiously. I became a hell of a student.
R: Which of those records really left a lasting impression?
EP: I remember playing stickball on Kelly Street where I was raised in the Bronx. I was born in Manhattan on 112th Street, between Madison and Park. It's now known as the Charlie Palmieri Way.
R: What a great honor for your brother.
EP: That's what it's called! We had the ceremony last year. But I saw Manny Oquendo coming up Kelly Street when I was playing stickball – this was before I joined the band, I was around 16 or 17 years old – so I talked him, "I'm Charlie's brother." Then he goes, "I remember you. Eddie right?" I said, "Yeah that's right. Could you recommend a record that I [could] listen to so I can study? Could you recommend me a great piano solo to listen to?"
He grabbed his mustache and said, "El Viejo Socarron." That song is one of the greatest solos ever recorded on vinyl. The pianist was Luis Griñán, known as Lilí Martínez. My complete mentor.
R: You then studied with Bob Bianco after Manny Oquendo.
EP: That started in 1962. What I was talking about was still in the '50s. Then I went with Tito Rodriguez from '58 to '60. Then after that, I started my orchestra in late '61. By '62-'63, Barry Rogers had recommended me Bob Bianco and I studied with him. I stuck with Bob for 25 years. He saved my life.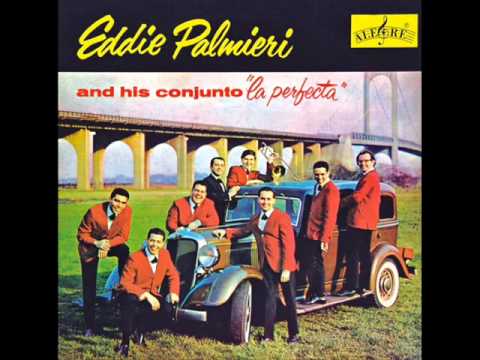 R: Let's talk about your early work with La Perfecta. One of the hallmarks of that band was the inclusion of two trombones. How did that come about?
EP: It started with one trombone. My first album had numbers that have one trombone and one wooden flute, so that's how that started. Then the great Barry Rogers – he's a genius – said, "Eddie we need more power." So that's when we tried two trombones. We had auditions for many great trombone players. But Barry then found Jose Rodrigues, a Brazilian who arrived from Santo Domingo. Those two trombones will never, ever be equaled by anyone.
La Perfecta is a New York-based orchestra that came out of New York. Nobody ever saw an orchestra like that before. The trombones were usually in the section. I had the two trombones up front, the wooden flute of George Castro, and Ismael Quintana who just passed away – we lost la voz of La Perfecta. Manny Oquendo and Tommy López was the rhythm section of Vicentico Valdés and they came with me. Bobby Rodriguez, the great bass player from Tito Puente's band, came in and out. Dave Pérez was also the bass player. So that was La Perfecta. It was eight men, but we sounded like there were sixteen.
R: What led to the decision to use trombones instead of trumpets?
EP: It was an economical situation. I used to hang out at this jam session. Johnny Pacheco had this jam session and Barry Rogers would jam at that session. That's how I met Barry. It was very hard for me to get trumpet players because I knew the best wanted to be paid class-A scale and I couldn't afford it! [laughs] So we started with seven men with La Perfecta. Then we had the two trombones. We took over the Bronx, then Manhattan, then eventually the world.
R: What was it about those rhythms from Cuba that really spoke to you?
EP: I had my rhythmical patterns straight. But when I heard what was coming out of Cuba, you had to give me a break. I went deeply into the rhythmical bag that is sacred. When the Spaniards brought the African captive… you're a captive when you're taken out of your country and the whip turns you into a slave. Under that cultural exchange came the mulatto. And the mulatto put everyone in the world to dance with the drum under conditions that we cannot imagine. They were inhumane, but they were allowed to build their drums in Cuba.
It's different in the United States. The vocal blues came out of the United States, because they were not allowed instruments because of the fear of communication and revolt. You have classical blues and that's a fundamental of jazz. Cuba is the place that put the world to dance and I've dedicated my life to those structures. I learned it intuitively, and then I learned scientifically why it works.
R: You've often stated that salsa is a misnomer. What do we have to do to educate people about the different rhythms like danzón, guaguancó, mambo, and guaracha?
EP: It's too late. That will never come back. It was a certain that I was blessed to be born in. Latin music is gone. There is no Latin music, what we have is Latin pop. The music that I'm talking about doesn't exist. The only that produces it is me. The only arrangers that are left are Mr. Ray Santos, who worked with me on La Luz Mayor.
La Luz Mayor is the greatest album for the 21st century. The two singers are Gilberto Santa Rosa and Herman Olivera. It's got the best musicians in New York – it's a big band with twenty musicians. And it was recorded in the greatest studio. That album will be released soon under Sony.
R: Wow, that sounds exciting. I'm looking forward to it.
EP: No, it's not exciting. It's the greatest album ever recorded in Latin music after what I've just finished telling you.
R: [laughs] My apologies Mr. Palmieri. The moment it comes out, I'll hit the record store and get two copies. That's a promise.
EP: [laughs] Yeah, because you gotta wear one out! La Luz Mayor was recorded for my wife who passed away two years ago. It's a spiritual album. Santa Rosa sang five numbers for me on that album and we've also got Carlos Santana on one composition.
R: Sorry to hear about the loss of your wife.
EP: It was the most incredible recording that I've recorded in my life. It was for my beautiful girlfriend who is my oneness.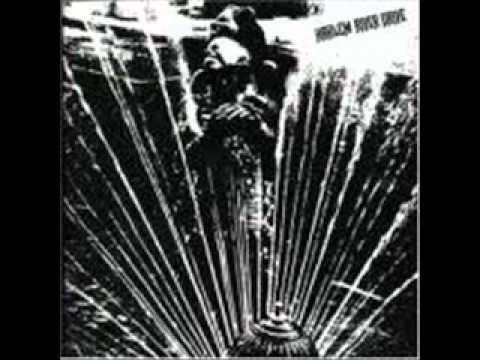 R Let's revisit Harlem River Drive again. It wasn't quite the crossover success you had hoped for, but it's still a landmark recording.
EP: It's one of the 50 recordings recommended by Rolling Stone. It came in number eight.
R: Why do you think it's stood the test of time?
EP: What's on that album is the past, present and future. It's all in there. "Idle Hands" talks about the super rich, which are the one percenters. Oliver Goldsmith says in a wonderful book called The Wonderful Wealth Machine says, "The law grinds the poor, rich men rule the law." That's all in Harlem River Drive.
Everybody knew for Latin music at that time. I had a big hit with Vamonos Pa'l Monte and that's where I was going. But I wanted to record Harlem River Drive because I had met Calvin Clash – he's the one who wrote the lyrics.
So he showed me these lyrics and I went to see Maurice Levy, who was the head of Roulette Records. I was recording for him under the subsidiary Tico and I told him that I had songs in English and I wanted it to come out on Roulette. He gave me the opportunity and I can never thank him enough for that.
Who do you think were my biggest fans?
R: No clue sir.
EP: The reason why it didn't cross over is because my biggest fans were The Weathermen, the anti-government movement. The next thing… my record company by Mr. Maurice Levy who was backed up by the mafia had the FBI and the CIA because they found all of my recordings in all their records of The Weathermen, and that put a stop to the whole ball game. You won't believe the complications that it created.
Then when I did Mozambique, I was accused by the Cubans of being a communist. Then the FBI also came to see Maurice Levy.
R: Wow. Was it a scary time for you?
EP: No. It was tension and resistance. But tension and resistance is like in music, it takes you to an exciting rhythmical and harmonic climax.
Catch Eddie Palmieri revisit Harlem River Drive on Saturday, May 21st at Marcus Garvey Park at 3:00PM. For further information, click here.