As much as plaudits are rightfully showered to the men and women who continually push creative and technical boundaries on their respective instrument, the same accolade must be extended to those whose job it is to get them to sound as good as they possibly can. Names like Teo Macero and Rudy Van Gelder have long been associated with creating the right canvas for legendary sound painters to splash their sheets of sound. For every Coltrane lick that blares through the speakers and into our very being, there's a properly placed microphone there to capture and record it all. Behind the mic placement, a genius who decides at what angle and exactly how far or near away from the horn's bell.
As we celebrate the one year anniversary of Supreme Sonacy Vol. 1, we revisit those hectic sessions with the man who not only strategically placed those mics in front of the artists, but who also helped carve out a singular musical statement from six different artists.
"The challenge I was facing was how to make them all sound like they belong in the same record when they're all different styles of music," recalls HighBreedMusic's Tariq Khan who co-produced Supreme Sonacy Vol. 1 alongside Meghan Stabile.
Signed on as a producer for Blue Note Records, Stabile was tasked with creating an exciting new venture for the fabled institution. While SS Vol. 1 remains as an extension of Stabile's vision (she is the one credited with getting that Blue Note imprint next to our logo), it was Khan's technical know-how that ultimately shaped the album. "I wanted to record the album at The Breeding Ground NYC, but got so much more than I ever expected from Tariq's expertise," Stabile comments about her co-producer.
Managing to keep separate vignettes feel and sound as if they're part of an overarching narrative isn't easy. From top to bottom, SS Vol. 1's goal was to engage the listener while weaving through wildly contrasting styles. Under the wrong hands, it risks becoming a hodgepodge melange of unorganized noise.
"One thing that stuck with me a long time ago is a great mix [allows] you to pick who you're listening to at any point in time," Khan notes about his approach to the record. "Production and mixing are equals — no one is above the other. A great mix lets you pick who you're going to listen to at any moment and decide. A great production is like some unseen hand guiding your ears and saying, 'This is what you're listening to now, and now you're paying attention to this.' The direction of your focus is being masterminded. That's the basic premise of something that's throughout the record that you can probably hear. I tend to lean toward more of that direction than the equal mix thing."
We recently hopped on the phone with Khan as he revisits Supreme Sonacy Vol. 1 in this special edition of Track-by-Track Analysis.
"Trane Thang"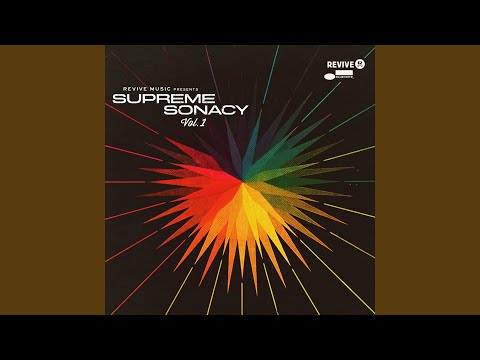 This was a hip-hop track. I wanted to make ["Trane Thang"] feel tight, in-your-face, with not a lot of reverb, and just let it be crunchy and obnoxious. "Trane Thang" felt like REVIVE feels to me when you see the live shows.
It made so much sense that this was the first track. Because it felt like walking to a show and REVIVE is just like, "Yo, we're telling you what jazz is right now and your opinion does not matter to me. Your opinion has no bearing on how I'm going to play this. So just eat it up, sit back and enjoy that punch in the face."
"Let's Wait Awhile"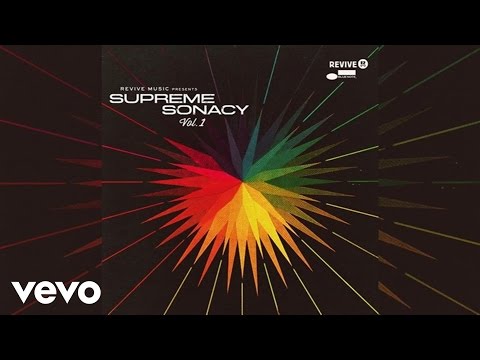 Marcus Strickland has a way of putting together beautiful horn arrangements in a song in a unique and unprecedented way. You hear kinda corny and cheesy horn lines in R&B songs once in a while, but he did something interesting in an R&B song and made it sound ten times cooler than the original. He brought this power to the song.
The horns weren't just a detail, [they] were a core part. My goal was to the song stay bright and make it feel like it's an R&B song. It's not a pop song, but it's definitely not going to make someone who listens to pop, hip-hop, or R&B think that this is a jazz track.
Most of that was due to how well Marcus laid that track out. All I was trying to do was honor how well he did this slightly out, risk-taking way of involving a horn-section that would otherwise be a pop/R&B song.
"Water Games – Ravel Re-imagined"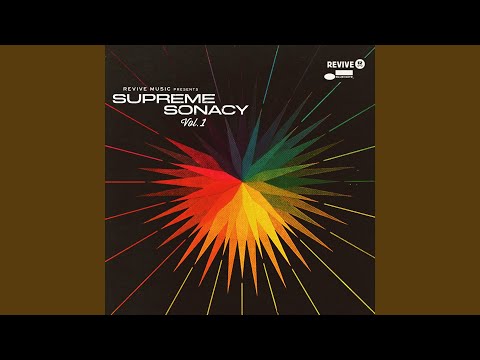 This was a grand undertaking so I didn't want to make the drums to feel like it was taking too much space. I wanted it to feel like a classical thing, but feel like somewhat a progressive song with progressive production. It's a mashup of a rhythm section with a classical setup. That was really the goal for that and I'm happy with the way it turned out.
"The Procrastinator"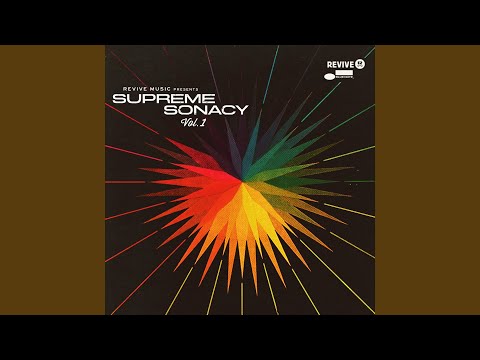 This was fun because this was my throwback. All these songs were recorded in the exact same way. They were all recorded with the same quality and in the same fashion. The sessions were very quick. I didn't use vintage mics to make it sound vintagey. It was all done after. The production direction was created in post. "The Procrastinator" was a challenge in destroying the sound in a controlled way so it gave you a feeling that it was done in the past, but it didn't sound like someone went out and got used old mics. So it was taking it on almost a hip-hop level and downsampling.
Bruce Springsteen is a good example. Not that I'm huge Springsteen fan or whatever. He's somebody who loves the concept of blending sounds so that they don't sound too distinct and jazz is often about sounding really distinct. But when you listen to live jazz recordings from the past, everything is still less distinct.
So I was trying to mimic something that felt more like a live recording, but still have little production tricks to make it sound like a production.
"Dorothy Jeanne"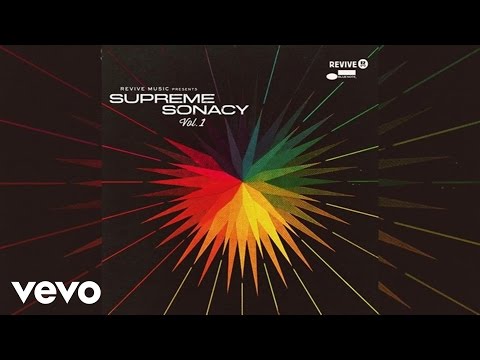 That's the most spacey song in the record. There's very little that I have as a reference point for that kind of song. So it was a song where I could kind of produce it however. Dezron Douglas has this James Jamerson thing going on that if he plays something twice then it becomes almost like a signature. He held it down so well.
For Brandee Younger… I did two or three series of effects on her harp so it doesn't just sound like a classical recording, but that it's a production instrument.
"Celebration of Life Suite"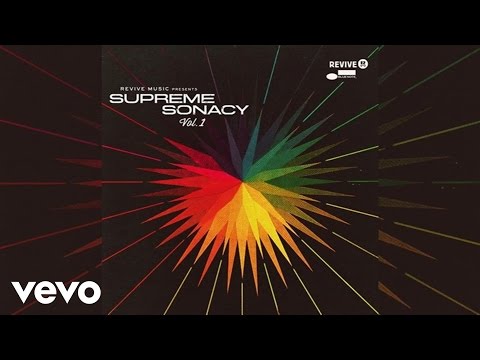 Ray Angry's song was an expedition into fitting a ton of stuff in one place. Especially [during] the second half of the song. There was just a lot crammed in there. To go from this very spaced out [where] it's focused on a couple of sounds like Chris Potter's sax and Nadia Washington's voice. Then to break and be able to go into beautiful sonic chaos. To make it feel like it went from one to another and have it make sense was an interesting thing.
That's really a production. If you're on stage, you have half the song where everybody is just standing there. Most of the people are not performing. But then at the end, everybody is going in and it's a lot of people. That's a unique type of challenge conceptually. In the beginning these few things take up all the space and at the end you have everybody trying to fit into a little amount of space each.
Raydar's remixes added a stylistic glue to the record that did a big part in helping the record sit the way it did. Simply moving from my mixes to the next without his beat-making genius bridging those gaps wouldn't have been as effective.