We recently sat down with legendary producer, drummer and DJ Karriem Riggins to get the low-down on his involvement with Common's 11th studio album, Black America Again. But before Riggins was calling shots in the studio, the man got his start behind the kit accompanying various artists. It's not an unlikely story as most musicians and artists get their start playing behind already established acts. What makes Riggins' story special are the people who played for. From one of the steadiest low-end masters, to one of the most fearless vocalists who re-defined what meant to be a jazz singer, to a legendary pianist whose sound bridged generational gaps, to the most important hip-hop producer of all time, Riggins' time under each luminary helped shape him to become the multi-faceted artist that he is today. In this second part of our convo with Karriem Riggins, we delve into the earlier part of his career and get a sense of what the man learned from each iconic musician he worked with.
>>Read The Part 1 of Our Interview With Karriem Riggins<<
R: You've played with some of the biggest and most legendary names and it would be a crime if we didn't spend time talking about your time with some of those giants. Let's start with the great Ray Brown. What did you learn from him?
KR: Man, that was like going to school. That was my college, so I felt like those were my actual college years. I learned about playing trio in the context of a big band. That was his style. It was about setting up a lot of the next sections big like a shout chorus or something. I learned a lot of that from him. Even some of the sensitive aspects of playing. Being sensitive to the soloist, ballads and being able to play with a singer. That's how I learned how to play with a singer.
And his business side too. I learned how to manage money and credit cards. Taxes… just everything man. He was amazing.
R: On the topic of playing with singers. You got to play with Betty Carter at the early stages of your career. That was like another school for you as well too right?
KR: That was incredible man. I go the connect through Gregory Hutchinson, who is one of my favorite drummers. I love that dude. He's always helped me throughout my career. I was still in high school and [Hutchinson] came to Detroit with Roy Hargrove and he heard me play during a jam session. He was like, "Man give me your information. I'm going to tell Betty Carter about you." And you know how people always talk like that when they're pulling your leg? But he did and Betty's manager reached out to me and explained their program, Jazz Ahead. It featured a lot of young musicians from around the country. They flew us out to New York and we stayed for two weeks where we rehearsed every day. We did two nights at the Brooklyn Academy of Music and one night at The Apollo. That was the work I did with Betty. She critiqued that music and the rehearsal process. I learned a lot from her and being around all the guys playing.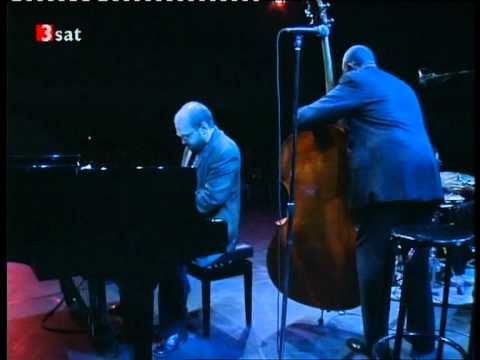 R: I've interviewed Derrick Hodge on numerous occasions and he always speaks fondly about the time he spent with you and the great Mulgrew Miller.
KR: I could talk hours about Mulgrew. As a pianist, as a person, a father and a husband. He's one of those people that had his morals together. He was real father figure to me. My father left at an early age so I didn't spend that much time with him. Being around Mulgrew kind of shaped into the person I am. That was one of the first groups I joined. That was back in 1996, so we had been playing for years together man.
How can you talk about Mulgrew? He was amazing.
R: In an environment where musicians have to be diverse and need to don numerous hats to get work, how important is it to shed, cop the language, and really check out those records?
KR: I think it's very important. That's your knowledge of making music. Even for someone who doesn't play an instrument — if you're just a producer. Look at J Dilla. Dilla listened to so much music that he could manipulate any instrument to say what he wants in the studio. It's important to do the homework. Especially as a drummer, that's one of the most physical instruments. You need to stay on it. [laughs] I need to practice right now actually.
That's just something that goes without saying. It all shows in the bandstand. Because we know the people who have done the homework. I definitely support that.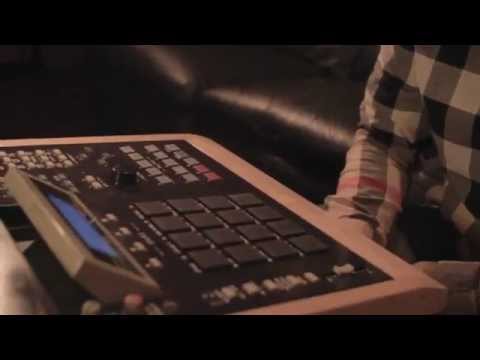 R: It's been 10 years since the passing of J Dilla and I don't think we're quite over it yet. You're someone who spent a lot of time with him. What made James Dewitt Yancey so special?
KR: He's an innovator just like how Monk and Elvin were innovators. A lot of them didn't repeat themselves. He didn't really repeat himself. He moved, changed, and his sound evolved. When he felt people were going towards one sound, he would go against the grain. But he always kept the funk. That was just in him man. He listens to a lot of funk records, a lot of jazz records, and even a lot of prog-rock. I learned so much music being around him. Stuff that I wouldn't normally pull from a record store. Like, "What is that? I wouldn't buy that." He would be like, "Man, I'm going to buy this record." Then we'll listen to it and I'm like, "Man, I should have bought that."
He's that type of digger. He taught me to not judge a record by its cover. I really learned the different nuances from the record. And he can cop that feel man. He can manipulate the machine to do it. That was the special thing about him. No one can re-create what he did. No one can play just like Elvin. You can play and hear influences, but it's not the formula.
R: There's a lot of copycats out there, but it doesn't quite taste like an OG donut.
KR: Yeah man. You can tell the people who are just trying to do Dilla like, "I'm going to do Dilla all over again." And you can tell the people who have their own thing and hear the influence from Dilla. Like Questlove. He's one of my favorite drummers. You hear Quest's inspiration is Dilla, but you also hear Clyde Stubblefield and you hear Questlove.
R: At this point in your development, are you still searching for your sound or do you feel like there's a signature Karriem Riggins sound already?
KR: I'm still searching. I have a go-to thing that I do, but I don't want to continue to do that. I always want to keep it moving. That's from being around the drummers in Detroit like Lawrence Williams. He was a prolific writer and an incredible drummer. He's one of those geniuses. He played with Marcus Belgrave who also played in different genres. I just try to do like them and try to search for something new.
Ray Brown went out going for something new. He was trying to do different things. He was influenced by hip-hop!
R: Wow. I did not know that about Ray Brown.
KR: We would play a song and he'd want a hip-hop feel. He'd kind of whisper to me on stage while we're playing and be like, "Hip-hop! Not bebop!" Then we'd play a bebop song and he'd whisper, "Bebop! Not hip-hop."
[laughs] He had these little funny jokes that he always had.
Catch Karriem Riggins spinning behind the ones and twos for BLEND tonight at NuBlu. Purchase tickets here.