It's that time of the year where the West Village turns into the focal point in the world of jazz. While NYC is no doubt synonymous with jazz and the city itself is one huge daily jazz festival, there is a special magic that occurs during Winter Jazzfest.
This year, that magic extends past the borders of the West Village as the Revive Music Stage seeks to stretch out to the Bowery Ballroom on Friday, January 6 and to Nublu on Saturday, January 7. As always, we've lined up host of special performances from established acts, legendary artists, as well as the best up-and-coming musicians alike. Add to the amazing lineup a special DJ set from Karriem Riggins and our two night music stage is the must-attend event of the new year. To better familiarize yourself with the artists performing this year, we've set up a little "get-to-know" who is performing down below. While we're certain you've heard most (if not all) of the acts set to perform, there's no harm in looking over the lineup and geeking over what we're all about to experience soon.
Here's the lineup for the Night 1 at The Bowery Ballroom: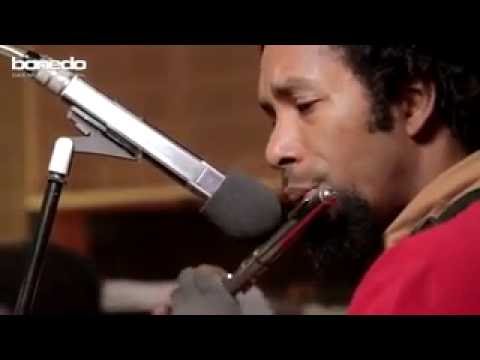 While every act in this list needs truly needs no introduction, that sentiment rings even more true for Chris Dave. The iconic drummer is set to headline the Revive Music Stage on opening night as he and his Drumhedz collective make their Bowery Ballroom debut. Packed with an all-star cast of musicians, Chris Dave and the Drumhedz always provide a show-stopping experience that experienced aficionados and walk-in passerbys will never forget.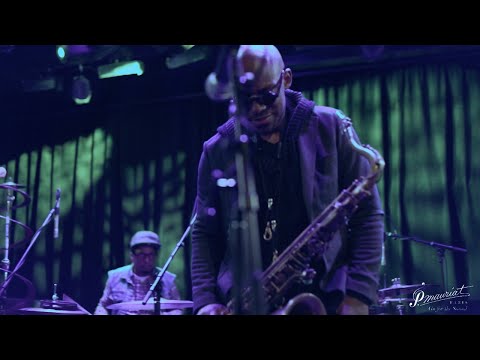 Coming off an impressive 2016 with his Revive/Blue Note Records debut with Nihil Novi, Marcus Strickland looks to open the new year on a good note with his performance at Winter Jazzfest. While Strickland's signature athleticism on the horn layered on top of synth pads and some of the hardest hitting grooves has become his calling card during performances, his maturity as an artist also shines through as the seasoned tenor man is capable of some of the most heart-achingly beautiful and intimate performances. Also sharing the stage with Strickland is the talented Madison McFerrin (yes, she's related to those McFerrins) who will be gracing the bandstand with her beautiful vocals.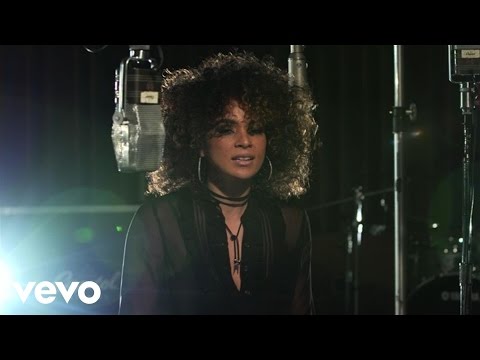 Prince is a genius (2016 will forever be evil for taking him away). So if Prince likes a certain artist, then it's probably with good reason. Singled out by the Purple One himself as an act to watch, Kandace Springs has slowly and surely been establishing herself as one of today's stand out blues and R&B-inspired vocalists. Her 2016 effort
Soul Eyes
, received rave reviews and further solidified her standing in todays pantheon of great artists.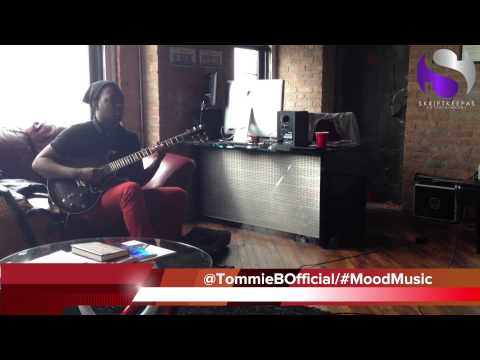 Whether hitting the stage with D'Angelo or backing Chris Dave with the Drumhedz, guitar maven Isaiah Sharkey star is rising higher and higher with every passing year. Stepping from his role as as a sideman into the forefront, the Chicago native is slated to lead his own band on Winter Jazzfest's Revive Music Stage.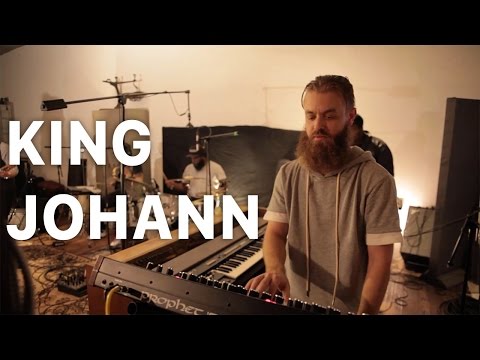 Scheduled to open the festivities, Philadelphia-based collective Killiam Shakespeare will look to bring their unique blend of jazz, hip-hop, R&B soul in their Winter Jazzfest debut. Led by drummer/producer Steve McKie and keyboardist/producer Corey Bernhard, the band is comprised of a unique collective of talented musicians that form a creative element informed by a myriad of idioms.