Back with a new album that dropped this past Friday, the SFJAZZ Collective latest Music of Miles Davis & Original Compositions sees the leaderless ensemble offer up an exciting double LP. Packed on both sides with eight original compositions and eight arrangements of beloved Miles tunes, the new record showcases the collective channeling one of music's most important icons.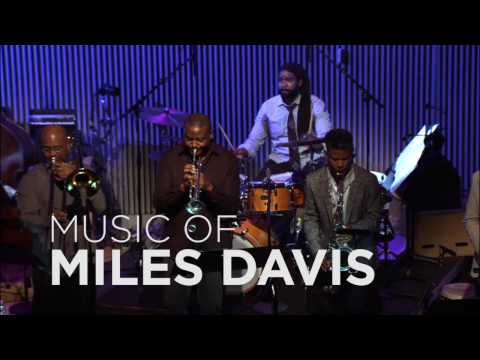 Recorded live in October at the SFJAZZ Collective's home base, SFJAZZ Center, the new album captures all the excitement and energy that is only present during live performances. Take for example drummer Obed Calvaire's flowing composition "111," that showcases the band's tight as nails cohesiveness over a slamming groove. "In the process of writing this tune I would myself looking at the clock at 1:11pm, 1:11am and 5:55pm, 5:55am," Calvaire shares about his tune. "I thought that was really unique, and I composed my tune with that in mind. 1+1+1=3. The tune is in 3, and the bridge section consists of groupings of 5 over 3." Scroll down and peep the new SJFAZZ Collective track "111." Complete tour dates are also listen down below so check the listing to see if they're hitting a stage near you.
3.28 | Brooks Center – Clemson University, Clemson, GA
3.30 | Rockport Music – Rockport, MA
4.1 | Miller Theater – Columbia University, New York, NY
4.2 | Annenberg Center – Philadelphia, PA
4.7 – 9 | Blues Alley – Washington, DC
4.13 | Jefferson Center – Roanoke, VA
4.15 | Ferst Center for the Arts – Atlanta, GA
4.21 | Cuyahoga Community College – Cleveland, OH
4.26 – 29 | Jazz at the Bistro – St. Louis, MO
5.4 | St. Cecilia Music Center – Grand Rapids, MI
5.5 | Symphony Center – Chicago, IL
5.6 | New Orleans Jazz & Heritage Festival – New Orleans, LA
Purchase Music of Miles Davis & Original Compositions via iTunes.