Released on March 24, Maurice "Mobetta" Brown's latest full-length album The Mood showcases the trumpeter, producer, composer, and emcee flexing his muscles in an 11-track gem of a record. Backed by a talented cast of musicians including Kris Bowers on keys, Chelsea Baratz and Derek Douget on sax, guitarist Josh Connolly, Solomon Dorsey manning the low end, and Joe Blaxx on drums, Brown's latest effort also enjoys guest appearances from Weedie Braimah on percussion as well as trombonist Saunders Sermons. Hip-hop legend Talib Kweli also makes an appearance as the talented wordsmith drops bars in "Stand Up." We broke down each track for you in this special edition of Track-By-Track Analysis.
1. "The Mood"
Kicking things off with the title track that also doubles as the record's opening, the aptly titled song sets the tone for the the rest of album. In an age of instant gratification, Maurice Brown and company let the audience wait for it just a little bit as Joe Blaxx, Josh Connolly, Solomon Dorsey, and Kris Bowers set things up before Brown and Chelsea Baratz enter with the melody. Not too soon, not too long, just enough to keep our attention and let us settle into the groove. Featuring a 16-bar verse Brown flexes his lyrical chops, "The Mood" also includes notable solos from Chelsea Baratz on sax, Kris Bowers on keys, as well as one from the leader himself.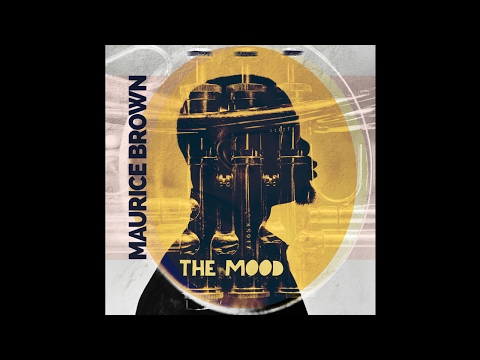 2. "On My Way Home"
Lifting the atmosphere up just a tad, "On My Home" serves up a memorable B section that gets stuck in your ear hours after you hear it. It's one of those tracks where you find yourself humming the bits and pieces from the melody way after you've sat with it the first time until it drives you to the point where you just have to listen to the track again. "On My Way Home" also includes a tiny personnel change as Derek Douget makes his one of two appearances in the album.
3. "Intimate Transitions"
Opening with a haunting statement from Kris Bowers on piano, "Intimate Transitions" also sees the help of Saunders Sermons on trombone as he joins Baratz in a pensive horn figure juxtaposed against Brown's thoughtful responses. This section is then followed by another stellar Kris Bowers solo. Only this time it's on piano and not on a keyboard, which serves up a nice palette change for the ears. As mentioned earlier, Sermons makes a cameo in this track. While it's his only appearance in The Mood, he makes full advantage of it by blessing the record with a memorable solo. Listeners should also take note of Josh Connolly's near-invisible remarks on guitar. In a song that includes two chordal instruments, three horns, bass, and drums, Connolly's volume swells and reflective interjections throughout the song adds a dimension that would surely be missed if taken out. It's like that ingredient that you don't really know is there, but if you were to take it out, then the whole thing falls. Ya dig?
4. "Stand Up" ft. Talib Kweli
Enlisting the help of a legendary emcee, "Stand Up" is a call to arms for people to unite and make a positive difference in our society. "'Stand Up' is a call for humanity, to take a stand for something and come together to make a positive difference in the world around us," Brown notes. "We are in a political and economic climate that has been sapping the energy and sense of hope from everyone around us. Inspired by the advice, 'Stand for something or you'll fall for anything' that my father gave me when I was a kid, I want to call people to come together, take a stand for a better life & a better world and help one another in whatever way possible, big or small. To collectively be the change we wish to see in the world."
5. "Moroccan Dancehall"
The title really says it all here. There's really no other way to describe this track either than it sounds like a dancehall Marrakesh (or Casablanca if you wanna catch some Rick Blaine vibes). Armed with an exciting solos from Baratz, Brown, and Bowers respectively, "Moroccan Dancehall" also enjoys contributions from percussionist Weedie Braimah.
6. "Shenanigans"
Starting with an infectious melody played by Brown and Baratz in the beginning, it is then handed over to Dorsey and Bowers on bass and piano respectively while Blaxx tap dances on the snare. Eventually the melody is shared by Brown, Baratz, Bowers, and Dorsey before heading off to solos where once again each soloist proceed to kill it. The song then devolves into a feature for Joe Blaxx as the band gives the drummer some.
7. "Capricorn Rising"
Acting as a nice change of a pace from the last two tracks, "Capricorn Rising" takes listeners back to a familiar soundscape that we were introduced to in the beginning of the record. Highlights from the track include yet another round of incredible solos from sax, trumpet, and piano. That being said, we do think that daps are in place for Dorsey, Blaxx, and Connolly who hold the fort down throughout the entire track allowing each soloist to explore with relative ease.
8. "Journey Exotique"
Harkening back the mood explored in "Moroccan Dancehall," "Journey Exotique" also sees contribution from Braimah whose percussion work not elevates the entire track. Exploring a mysterious temperament throughout the track, high points of "Journey Exotique" go to Kris Bowers' multiple keyboard playing as he double duties between piano and Rhodes in this track.
9. "Serendipity"
Kicking the tempo up by a few bpms, the record dives out from the mysterious soundscape of "Journey Exotique" into an R&B-inspired landscape during "Serendipity." The bounciness from bass and drums adds a levity and almost playful nature in the song. Saxophonist Derek Douget makes his second appearance in the song and makes it count with a short but succinct solo. After equally impressive contributions from Brown and Bowers, the song then kicks into high gear as the tune ends on an effervescent note.
10. "Destination Hope"
A few of ya'll might recall when we ran "Destination Hope" at the top of the year. Featuring vocalist Chris Turner and spoken word artist J. Ivy, "Destination Hope" represents a place of encouragement and in an otherwise politically fraught time. "It's very easy to get caught up in the negativity and that leads to hopelessness," explains Brown. "In these trying times, I sought to create a mood that would uplift people and give them a sense of hope. The destination is in the journey to get there; to actively & compassionately stand up for something better for ourselves & future generations is to cultivate hope."