It is said that absence makes the heart grow fonder. This has proven to be true in the case of James DeWitt Yancey aka J Dilla — the Detroit-bred producer and musical tour de force whose importance to hip-hop culture has only increased since his untimely passing in 2006. One year after Dilla's departure, Miguel Atwood-Ferguson and Carlos Niño released an orchestral arrangement of the J Dilla and Common collaborative track "Nag Champa." In doing so, they gave the world its very first taste of what would come to be known as the Suite For Ma Dukes — their groundbreaking orchestral interpretation of a handful of masterful works from Dilla's expansive catalog of beats, production credits, solo albums and group releases as one-third of the Conant Gardens rap trio Slum Village. Since its 2009 Los Angeles debut, Suite For Ma Dukes has become a perpetual celebration of the man and his music that is sonically expansive and evergreen. Nearly a decade after it first landed, Suite For Ma Dukes is set to debut in New York City at Lincoln Center Out of Doors. Conductor and chief architect of the suite, Miguel Atwood-Ferguson, reflects upon the importance of the work, the staggering talent of J Dilla and the evolution of the arrangement in discussion with Revive.
Revive: Take us back to February 22, 2009. Suite for Ma Dukes debuted in Los Angeles. Posdnous, Talib Kweli, Common, Bilal, Thundercat, Karriem Riggins, Dwele and Amp Fiddler were amongst the special guests. House Shoes and J.Rocc were on the turntables. What made that night magical for you?
Miguel Atwood-Ferguson: Dilla to me is magic, so, having the opportunity to celebrate his body of work through the vehicle that I am most versed in (orchestral music), is all super special and magical. Dilla is magical, the concept of exploring his music orchestrally is magical, and having the right people involved was magical. So, it was really the synthesis of a bunch of magical elements that made the overall experience so memorable.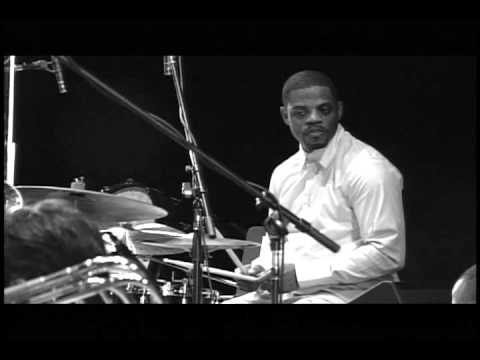 R: Eleven years after the death of J Dilla and just over eight years since the debut of Suite for Ma Dukes, what about the live show and orchestral arrangement has changed?
MAF: After each performance of this material, I revise, expand, edit, etc quite a lot. I am also regularly writing entirely new Dilla arrangements. The biggest difference between how the music sounds now compared to the original concert in 2009, is that now, there is significantly less of a 100% through-composed approach. Instead, there is a lot of improvisation in around highly arranged and composed sections. Since the first show, we have had significantly less special guests as well, and more emphasis on the dialogue between the virtuoso musicians.
R: When you step onstage to conduct the The Suite for Ma Dukes Orchestra, what is your expectation for the compositions in performance?
MAF: I want all of my compositions and arrangements to be vehicles of joy, empowerment, expression, learning, encouragement, etc for those of us playing and listening to them… So, in doing a tribute to the genius of Dilla, a couple things jump out to me. I want to highlight, explore, and celebrate the diversity of Dilla. He has so many styles, approaches, genres, feels, sounds, colors, etc. He's definitely not a one trick pony! Tons of depth, soul, and humanity to say the least. Onstage, my expectation is to enjoy exploring some of those concepts with my bandmates.
R: As a musician, arranger, composer and conductor working at the intersection of hip-hop and classical music (amongst other things) how do you feel about pioneering in that space as you look back on the life of Suite for Ma Dukes?
MAF: What an amazing honor and crazy huge opportunity to even attempt to try and pay tribute to such a treasure to humanity as J Dilla. I just feel happy and fortunate. Just a lot of joy looking back on this project's journey. I think we're all just trying to continue the dialogue of humanity throughout time. This is what that looks like for me. We study the masters before us and then we respond with our lives as authentically as we can in whatever ways compel us and touch our hearts. This is our activism. Our art is our response to how we feel about society and the world. Can't wait for whatever is next!
In preparation for 'Suite For Ma Dukes' New York City debut, MAF was kind enough to carefully curate an Essential J Dilla playlist. Head over the following pages to see which of your favorite Dilla instrumentals made the cut.