Melbourne-based quartet Hiatus Kaiyote took the world by storm upon the release of their debut album Tawk Tomahawk. Their sound, rightfully dubbed future-soul, combined lush neo-soul harmonies with odd meter signatures (the kind that makes your composition teacher blush) over some of the most feel-good hitting backbeats. By the time the band released Choose Your Weapon (their second album, which dropped back in 2015) the takeover was complete and Hiatus would eventually garner a second Grammy nomination.
It's easy to see what makes HK so lovable. In a post Black Radio environment, both HK full-length albums stretched the possibilities of post-production studio magic, really high level musicianship, and the sort of songwriting that combined nerdy "music for musicians-esque" tropes sprinkled with a dash of consumer radio-friendly sensibilities.
While a separate post is probably out there concerning what makes Hiatus Kaiyote so unique, front and center in any discussion concerning the Melbourne-based future soul band lies with frontwoman Nai Palm, whose unique vocal phrasing, songwriting, and artistry can only be described as otherworldy.
This month, on October 20, Palm will mark the release of her debut solo album, Needle Paw. Those familiar with HK's music will note that the song listing within the 13-track album includes a few beloved Hiatus jams. But those familiar with HK's music will also note how Needle Paw does a remarkable job of being very different from anything we've ever heard Nai Palm sing while remaining to be grounded in everything that we've come to love about her. Revive Music sat with Palm over the phone to discuss how her debut album came to be.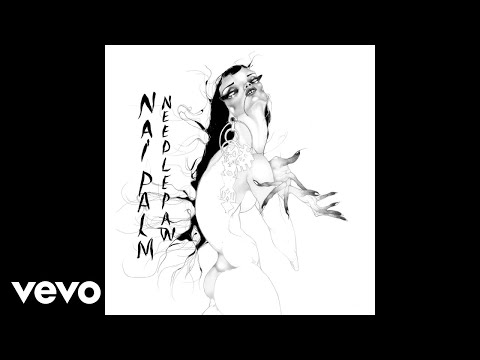 Revive: This record is very different from the last two Hiatus Kaiyote albums we've heard. Was that a conscious effort on your part?
Nai Palm: Yeah, of course. I think it's important as an artist to be transparent and there's a lot of power in vulnerability. People can connect with that. Because Hiatus Kaiyote is colorful, cinematic, and there's a lot of stuff going on, which I adore — I wanted to offer something a little bit more human. I think I'll definitely expand to work with other producers and other instrumentation on a later day (in between doing Hiatus stuff), but I just wanted to offer something very vocally dense and emotive.
R: Let's talk about some of the covers in the album. That Jimi cover is absolutely gorgeous. You've noted how his technical proficiency is always raved about, but there's more to him isn't there?
NP: I think he is generally considered a classic rock icon and I resonate the fact that he had a lot of influences. Not just musically, but he seemed to be curious about the world and I feel like that influenced him as an artist. As a fellow artist, these are the people that I am drawn to because most artist are students of the world as much as they are teachers. Especially with Electric Ladyland, it celebrates his more soulful compositions. His origin was playing with Little Richard and shit and Bootsie and stuff. I celebrate artist that are timeless in their own right. I choose to celebrate the elements that are opposing to some stereotype.
R: It's kind of similar to how an oversimplification of Hiatus's music can be stated as future soul and while I think your record is definitely rooted in R&B and soul, there's a lot of other influences at play. What are some of the music you're listening that might surprise some fans?
NP: I listen a lot to Saharan music from the Saharan Desert. I don't know… there's just something about it. That's kind of my staple, and it has been for many years. I like to be surprised when it comes to music. As we develop as human beings, our sense of wonder is kind crushed. If you think about the pop market as a platform, it's all based on things that are familiar or repetitive. For me, I've always been drawn to things that I don't understand. That excites me. I like to listen to music that… for example gamelan orchestras are quite atonal and chaotic, but somehow forty people are playing and they're all on the same shit you know?
I'm also kind of obsessed with close harmonies. So like, Bulgarian State Women's Choir and I've been listening to a lot of Arthur Verocai, who this is incredible Brazilian composer. As far as my soul influences go, I love shit that sounds like it's been sampled like The Sylvers for example have these crazy time signatures, and if you listen to Dilla's interpretation and you think he's messed with it and you listen to the original and its like, "That's just how they constructed it." I am really conscious of that when I'm writing music and I like to fuck with the formula and that blurred line between something that is composed and something that is produced.